Endorse This: When Malala Yousafzai Stunned Jon Stewart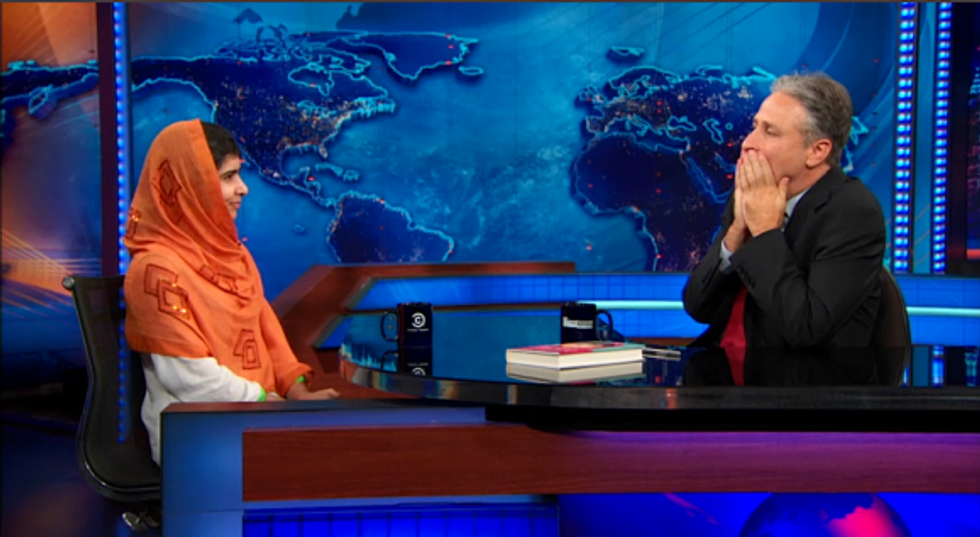 This morning, the Nobel committee announced that the 2014 Nobel Peace Prize has been awarded to children's rights activists Kailash Satyarthi and Malala Yousafzai.
When Yousafzai was up for the award one year ago, she appeared on The Daily Show – and left host Jon Stewart speechless. Click above to see her inspiring story, then share this video!
Video via Comedy Central.
Get More to Endorse Delivered to Your Inbox
[sailthru_widget fields="email,ZipCode" sailthru_list="Endorse This Sign Up"]