Endorse This: Republicans Drive Priuses, Have Feelings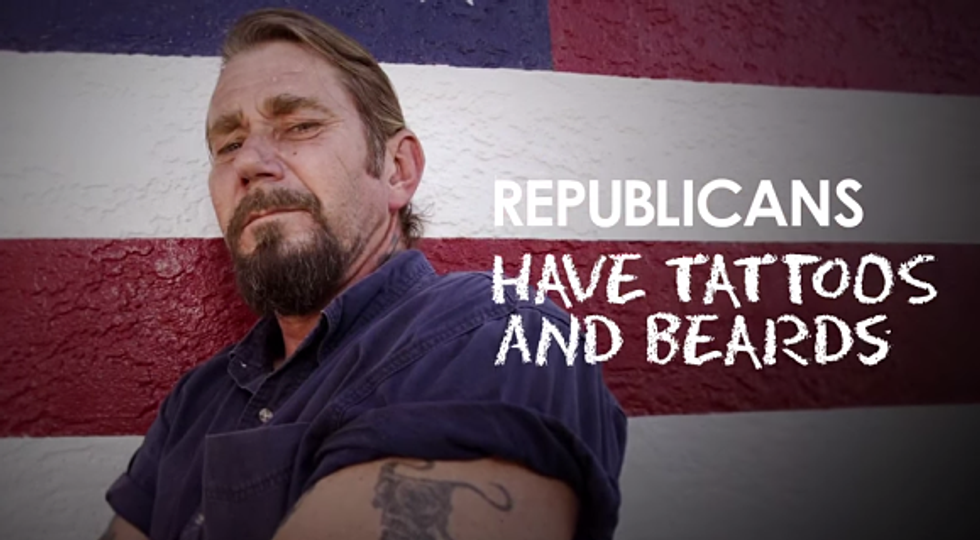 Not all Republicans are terrifying plutocrats who spend their days pondering "legitimate rape" and stockpiling ammunition. Some of them shop at Trader Joe's, and have feelings!
That's the message of the odd new ad campaign, "Republicans are people, too." But is it trying too hard? Click above to judge for yourself — then share this video!
Video via Republicans Are People Too/YouTube.
Get more to Endorse delivered to your inbox