Endorse This: Ted Cruz Fears For 'SNL's' Safety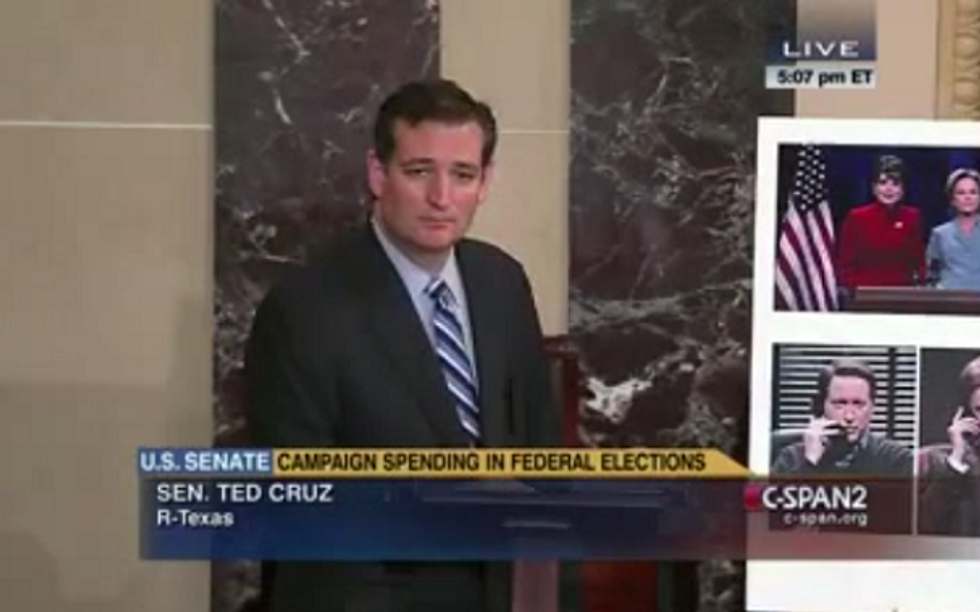 For a Constitutional lawyer, Senator Ted Cruz (R-TX) doesn't seem to have a strong grasp on the First Amendment.
On Tuesday, the Senate debated a Constitutional fix that would overturn Citizens United. But according to Senator Cruz, limiting money in politics would be the tip of a crazy iceberg. Click above to see Cruz's latest conspiracy theory – then share this video!
Video via Les Grossman 2014/YouTube.
Get more to Endorse delivered to your inbox