Endorse This: Donald Trump Mocks Christie To His Face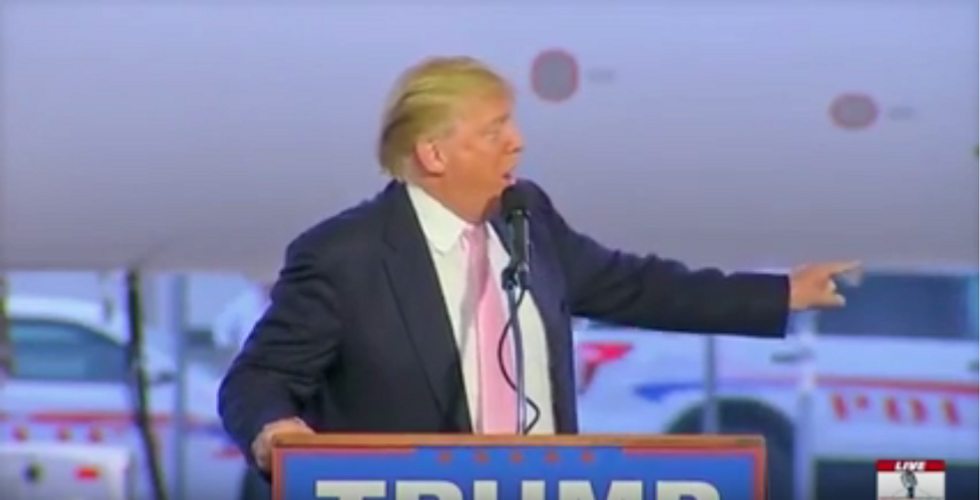 Yesterday, in one breath, Donald Trump insulted the governors of both New Jersey and Ohio — while Chris Christie was sitting behind him, in John Kasich's home state — accusing both men of abandoning their jobs while running for the presidency. Unlike him, of course.
"I go back, I still work, you know. I have a job, you know. You gotta do your job," he said, referring to Kasich. ""He goes to New Hampshire, he's living in New Hampshire. Living! Where's Chris, is Chris around? Even more than Chris Christie, he was there, right? Even more."
He points to Chris Christie, who is off camera, for the governor and former primary opponent to back up his claim.
"I hated to do that, but I had to make my point."
Chris Christie, in a widely perplexing move — even Hillary Clinton expressed puzzlement — formally endorsed Trump after he dropped out of the race in February. His expression as he did so was incessantly mocked as one of deep Stockholm Syndrome.
Although Christie dismissed the speculation, it's hard to argue why Christie would rally behind the man who would insult him to his face even after he'd pledged his allegiance.
John Kasich is still running; half of his platform at this point is based on "personal decency."
No such luck in this election.
via The Blaze
Screenshot of Donald Trump via Jared Henning/YouTube