Endorse This: 'I Have Heard Enough About Heritage!'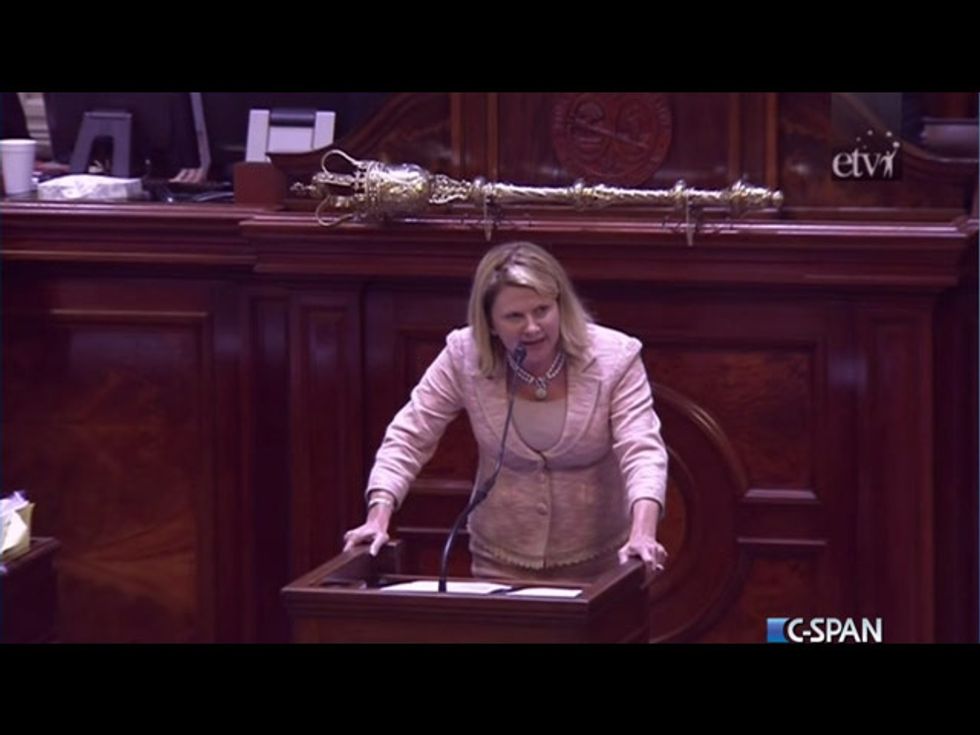 On the South Carolina House floor, debate raged long into the night over a series of amendments introduced to thwart and delay passage of a bill to bring the Confederate flag off the State House grounds. An impassioned plea to pass the bill — unchanged — came from an unlikely corner: Jenny Horne, a Republican House member and descendant of Confederate States of America president Jefferson Davis.
With tears in her eyes, screaming at times, Horne implored her fellow state lawmakers to pass the bill without delay. "I cannot believe that we do not have the heart in this body to do something meaningful such as take a symbol of hate off these grounds on Friday. And if any of you vote to amend, you are ensuring that this flag will fly beyond Friday!"
Watch Horne's speech in full — an extraordinary appeal for progress, reconciliation, and Southern pride at its best.
"I have heard enough about heritage!" she said. "I have a heritage. I am a lifelong South Carolinian. I am a descendant of Jefferson Davis. Okay? But that does not matter. It's not about Jenny Horne. It's about the people of South Carolina who have demanded that this symbol of hate come off of the State House grounds!"
Video viaC-SPAN.
Get More to Endorse Delivered to Your Inbox
[sailthru_widget fields="email,ZipCode" sailthru_list="Endorse This Sign Up"]