Endorse This: The Donald Trump Remark That Left Trevor Noah Speechless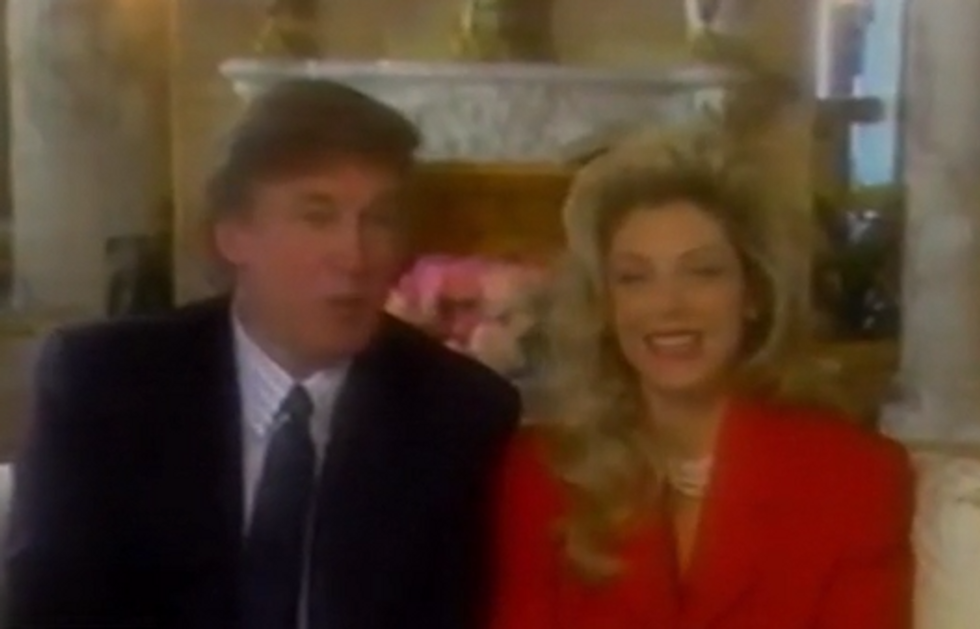 The whole "mock outraged talk show host" shtick is in serious danger of extinction, now that Donald Trump is a mainstay of the news cycle. If everything is outrageous all the time, what stands out?
Yet Trump keeps breaking barriers — this time, with something he said 20 years ago.
In a Daily Show segment called "The Chronicles of Narcissism: Tales from the Trump Archive" we see Trump and his second wife, Marla Maples, being interviewed by Robin Leach for his show, "Lifestyles of the Rich and Famous."
Leach asks the couple how their one-year-old daughter, Tiffany, resembles each of them.
Trump's answer — only a few words and hand gestures — tells you all you need to know about him and the way he views women. It's not just Megyn Kelly, Hillary Clinton, Heidi Cruz, Rosie O'Donnell, Carly Fiorina, Apprentice contestant Brande Roderick, Kristen Stewart, Arianna Huffington, Gail Collins, Sarah Jessica Parker, Bette Midler, Cher… it's all women.
This is Trump's one consistent belief.
Photo: Donald Trump and his second wife, Marla Maples, in a screen capture from a 1994 episode of The Lifestyles of the Rich and Famous. Screenshot via The Daily Show with Trevor Noah/Comedy Central