#EndorseThis: A Tale Of Two Presidents, Told By Jimmy Kimmel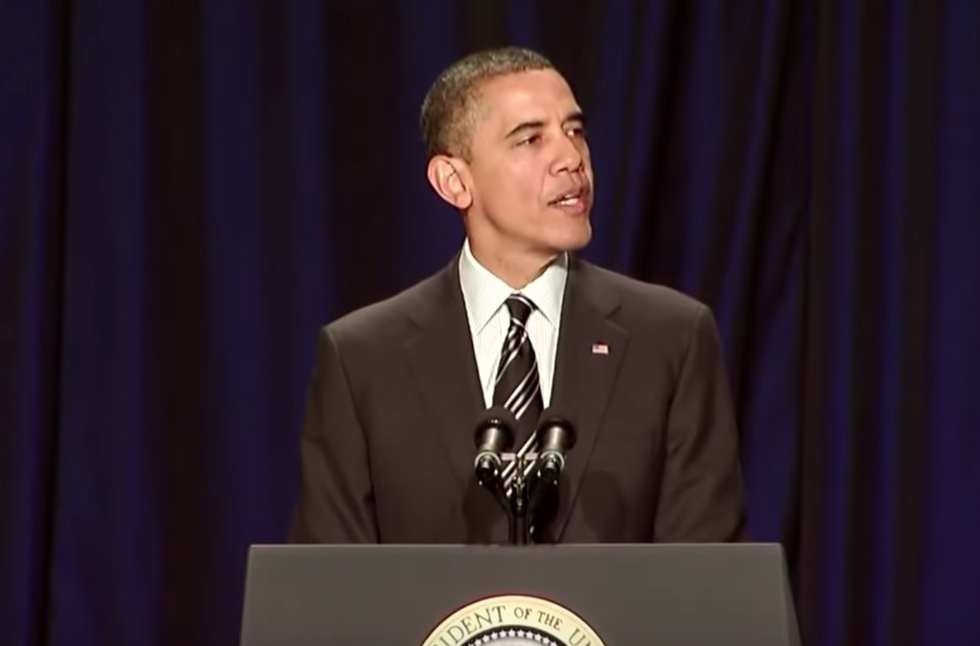 Like many Americans, Jimmy Kimmel misses the good old days – just over three years ago — when a very different president occupied the Oval Office. That nostalgia for Barack Obama is never stronger than when his successor embarrasses the nation with a particularly noxious public performance. Trump's awful monologue at the National Prayer Breakfast was a perfect example.
To push on that pain point, Kimmel's producers cut a montage of Trump and Obama appearances at the venerable breakfast. Obama is graceful and thoughtful, as always, while Trump is so grotesque and narcissistic that he could be channeling the Joker.
It's funny and horrific, in all the ways we've learned to expect since January 2017.
Just click to remember how tolerable life in America once was – and how it will be again someday.