#EndorseThis: After Alton Sterling's Death, Larry Wilmore Asks: Where Are The #AllLivesMatter Protests?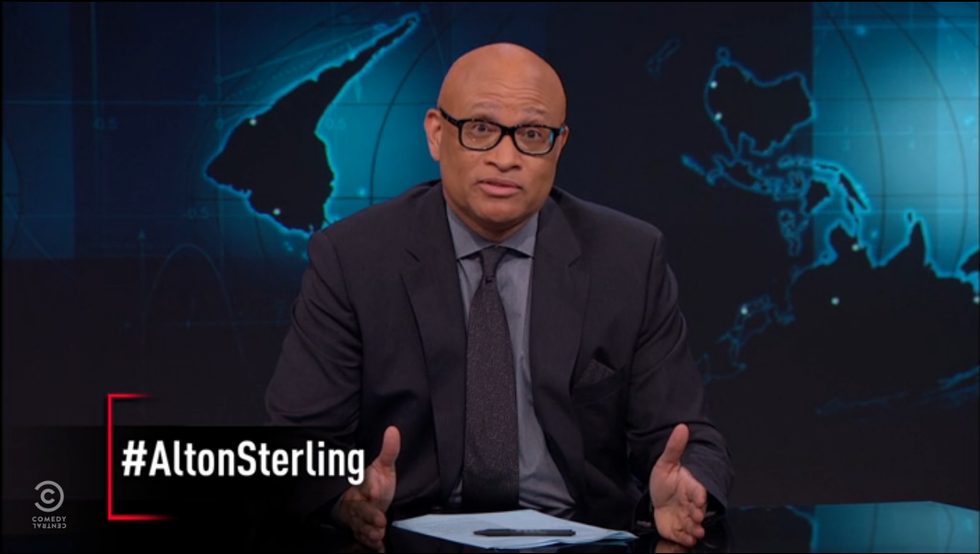 Larry Wilmore wrote his monologue for last night's The Nightly Show after the police killing of Alton Sterling, who was shot multiple times in the chest while pinned to the ground by two police officers.
But he wrote it before the police killing of Philando Castile, who, according to a video streamed by his girlfriend to Facebook late last night, shortly after a police officer shot him, was reaching for his wallet when he told the officer that he had a legal gun on his person and was immediately killed.
The timing of the two deaths at the hands of police made Wilmore's monologue on the first death that much more poignant.
"The punishment for being a black man shouldn't be death," Wilmore says, reflecting on the apparent justification in the two officers' minds for killing Sterling: resisting arrest, selling CDs, and carrying a gun in an open carry state.
Where are the #AllLivesMatter protestors? Certainly not in Louisiana or Minnesota, though they should be.
Video: Hulu.