#EndorseThis: BARR! Is Randy Rainbow's Latest Cutting Satire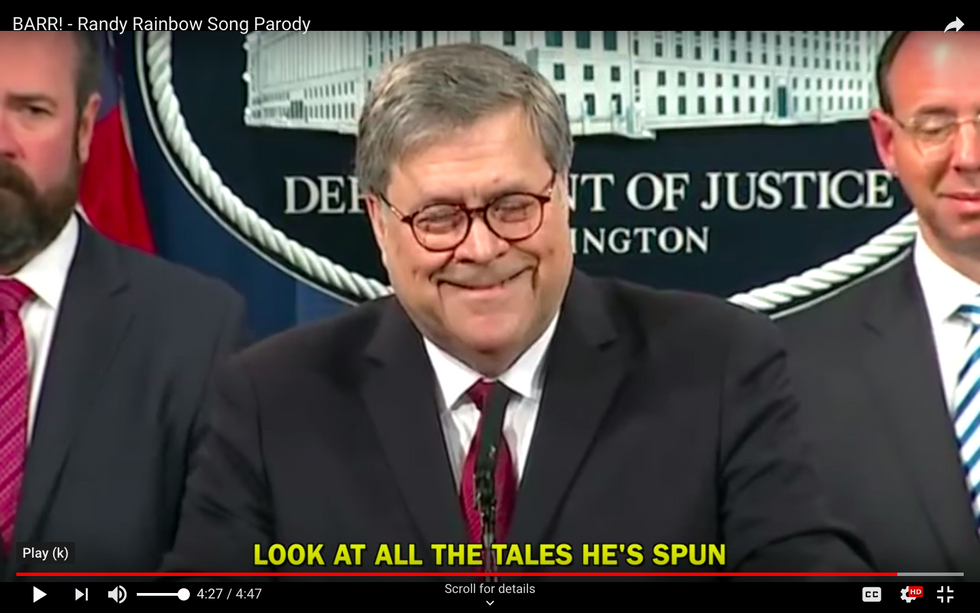 "BARR!" is the latest video from Randy Rainbow, master of musical parody, a hilarious sendup of the Mueller Report's aftermath — with a keen focus on William Barr (whom he occasionally addresses as "Roseanne").
Intercutting news video with his tuneful commentary, his lyric identifies the attorney general — whom he occasionally calls Roseanne — as "a sheisty hypocrite…you might say he's full of sh*t."
As Randy mocks Barr's prodigious effort to whitewash the actual findings of the report, he pauses for brief but brutal takedowns of Kellyanne Conway, Sarah Huckabee, Don Junior, and Rudy Giuliani.
It's a very amusing satirical interlude, as the nation's chief law enforcement officer lies his way through today's Senate Judiciary Committee hearing.
Just click.