#EndorseThis: CBS's Jamelle Bouie Says 'Basket Of Deplorables' Comment Is Statistically Accurate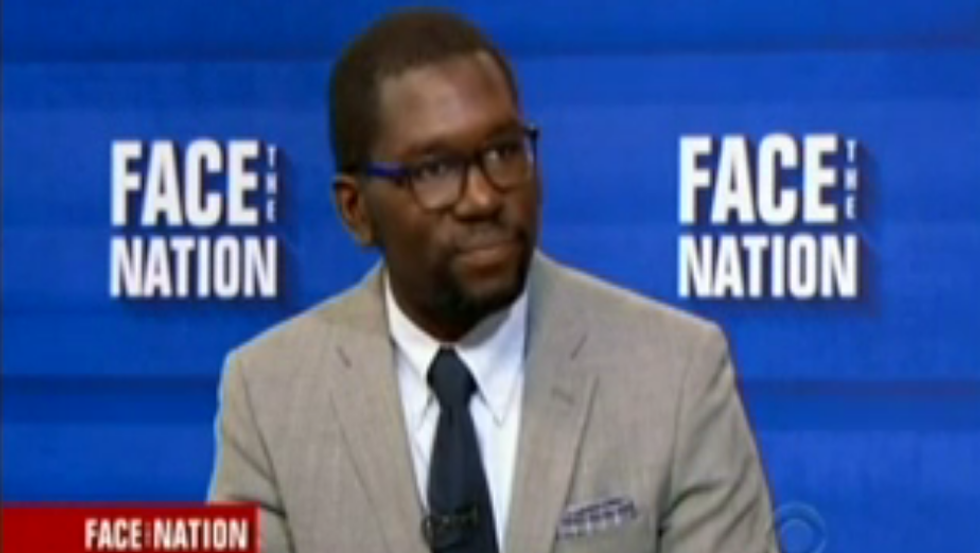 Appearing on Face The Nation Sunday morning, Jamelle Bouie, CBS political analyst and Slate's chief political correspondent, broke down the numbers behind Hillary Clinton's semi-gaffe at a private fundraiser on Friday, where she said half of Trump's supporters belonged in a "basket of deplorables" — that is, the "racist, sexist, homophobic, xenophobic, Islamophobic" elements of his base.
Clinton followed that remark by telling the room about the "other basket of people," "who feel that the government has let them down, the economy has let them down, nobody cares about them, nobody worries about what happens to their lives and their futures, and they're just desperate for change."
Though the Democratic nominee has since walked back the "half" part of her original statement, Bouie explained Sunday that Clinton wasn't far off: 65-75 percent of registered Republican voters believe President Obama is either a Muslim or was not born in America. More than 40 percent of Republicans agree with statements like "blacks are more violent," and an even greater share of Trump supporters specifically would say that.
To whichever "half" of Trump's supporters — around 30 million people — Clinton was referring, she has accurately included a great many millions of people who hold explicitly prejudiced and bigoted beliefs.
Whether or not these voters "are not America," as Clinton claimed, is another story. Donald Trump's continued success seems to say otherwise.
Video: CBS