#EndorseThis: Colbert Brings 'Hungry For Power Games' To The DNC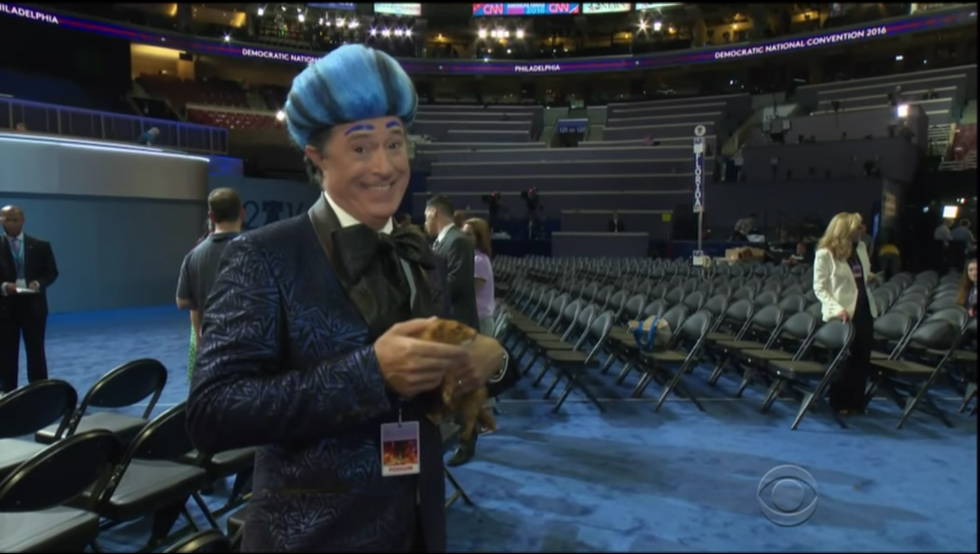 Stephen Colbert's "Hungry For Power Games" are a fitting satire for this election year — his nod to the wildly popular Hunger Games franchise, which pitted elite athletes against each other to determine their political fates, is about the only thing more ridiculous than 2016's political bloodsport.
In Cleveland, Colbert's Hungry For Power Games character, emcee Julius Flickerman, rushed the Republican Convention staged and gaveled in the start of his bizarre ceremonies.
In Philadelphia, things were a bit different: Try as he may, Flickerman was met with a gaggle of security who seemed to know what he was up to. Even after calling in the big guns — a surprisingly game Nancy Pelosi — he's forced to get creative.
Photo and video: CBS