#EndorseThis: Colbert Burns Pizza Boss Herman Cain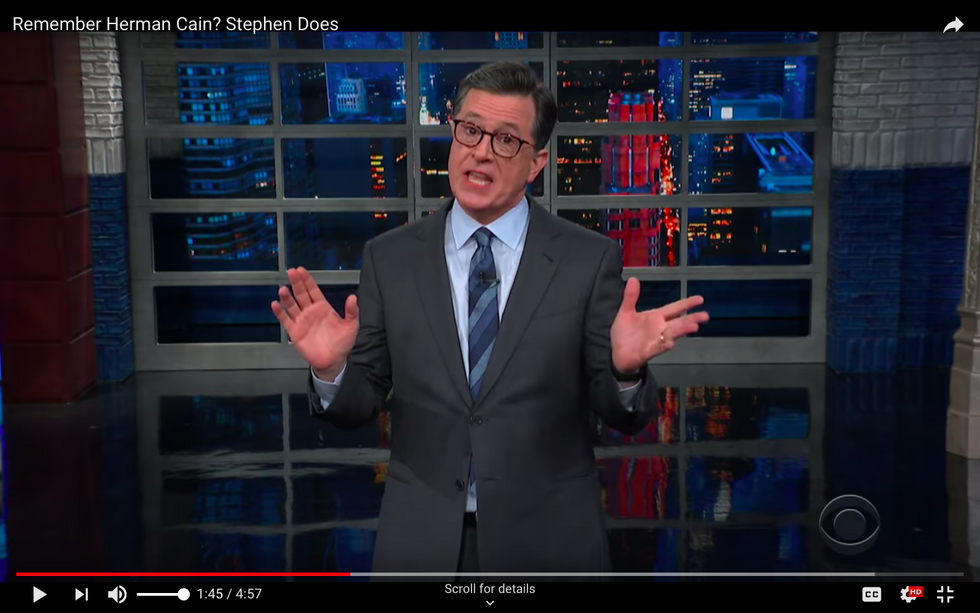 The Trump regime isn't quite as diverting as it once was, without characters like Steve Bannon and Sean Spicer in the White House. But the return of Herman Cain — as a Federal Reserve Bank nominee, no less — is wacky enough to perk up Stephen Colbert.
Reviewing Cain's roller-coaster 2012 presidential campaign, Stephen screens the weird "smile" ad. But what may block his Fed nomination is the same problem that derailed him back then. He can't pass a background check because too many women complain about his leering harassment.
Oh snap. Click and laugh.