#EndorseThis: Colbert Can't Stop Watching Trump Speech Slur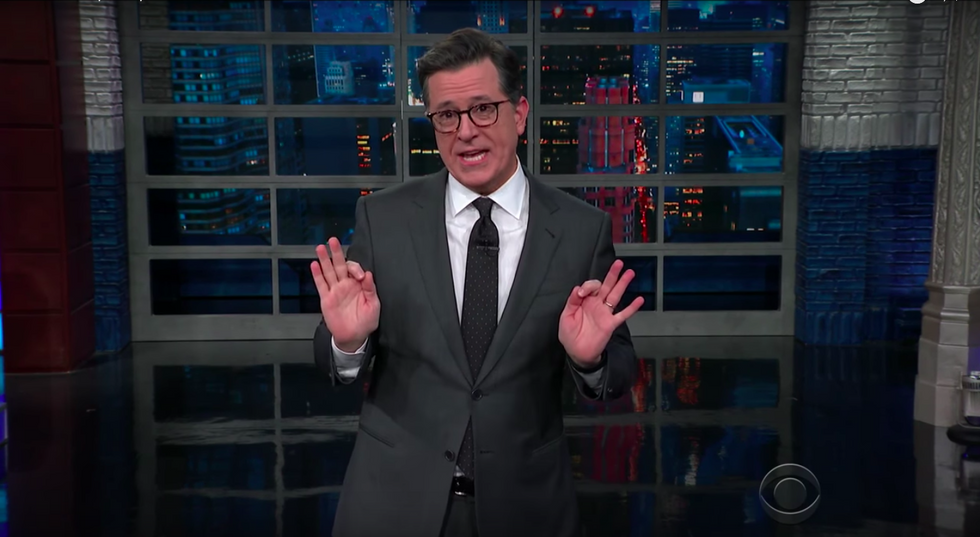 Watching Stephen Colbert troll Trump's disastrous decision on Jerusalem relieves the sense of dread a little. But then at 1:56, the president of the United States unmistakably blunders into a speaking slur that will make you laugh and shudder at the same time.
Colbert says he could watch that moment over and over. And in fact he rolls tape again and almost loses it on stage — no doubt with that same sense of comic horror. Whatever this portends, it's certainly something to see at least once. Whew.