#EndorseThis: Colbert Crunches Senate Vote (And Senators)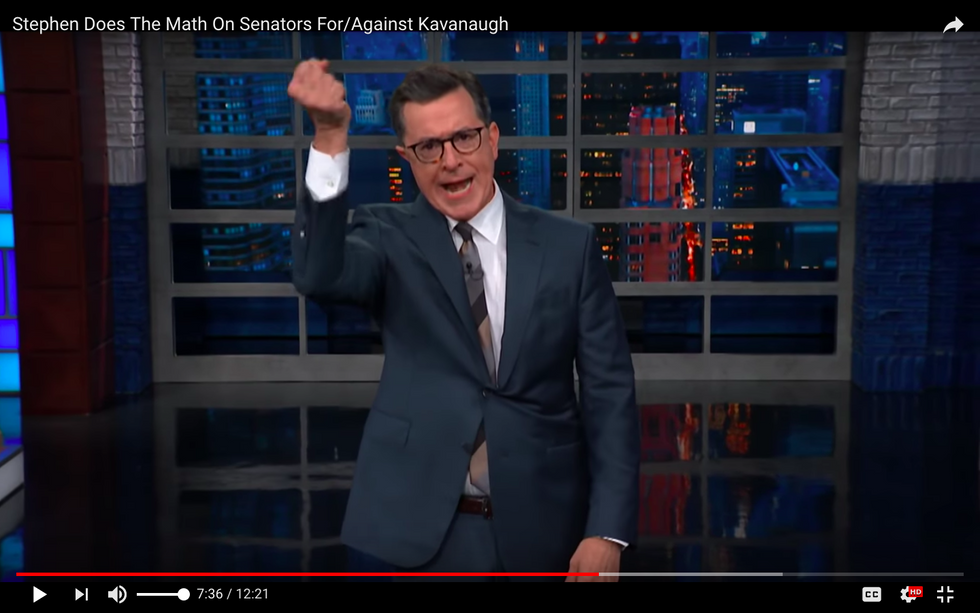 On the eve of Brett Kavanaugh's impending confirmation to the Supreme Court, Stephen Colbert crunched the Senate numbers — and came up with the same whisker-thin 51-49 majority that could have been predicted two months ago. He reviews the not-so-thorough FBI investigation of the nominee — and the "get off my damn lawn" fury of the Senate's elderly, white and all male leadership.
Those "angry grandpas" reached for a literary allusion this week, as they compared themselves with Atticus Finch. Which didn't improve Stephen's opinion of Chuck Grassley or John Cornyn,. You can still laugh at them, even as they degrade the Republic.