#EndorseThis: Colbert Declares 'Constitutional Crisis' — With Comic Relief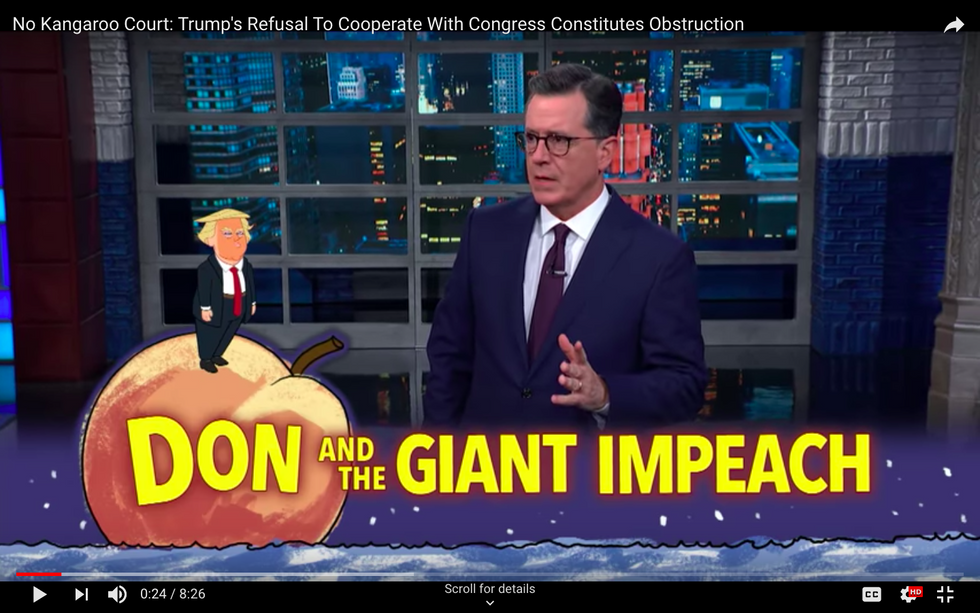 The constitutional catastrophe we've expected ever since November 2016 is finally here, as Stephen Colbert intones gravely. But if we have to endure Trump's continuing assault on American values, at least we should get a few laughs.
Precipitating the crisis was the White House announcement that nobody in the administration will cooperate with the House impeachment inquiry into Trump's felonious phone conversation with Ukraine's president. (According to Colbert, Trump wants to help but has developed "phone spurs.")
Delivered in an "officially bitchy letter" to Congressional Democrats, the White House declaration is full of "bonkers arguments" that Colbert proceeds to dismantle. We can laugh at their idiocy, of course, while understanding just how deeply untruthful and undemocratic this regime is.
Somehow both Captain America and the Lollipop Guild figure in Colbert's version, too.
So just click for that interlude of comic relief.