#EndorseThis: Colbert Gets A Surprise Visit From Rudy Giuliani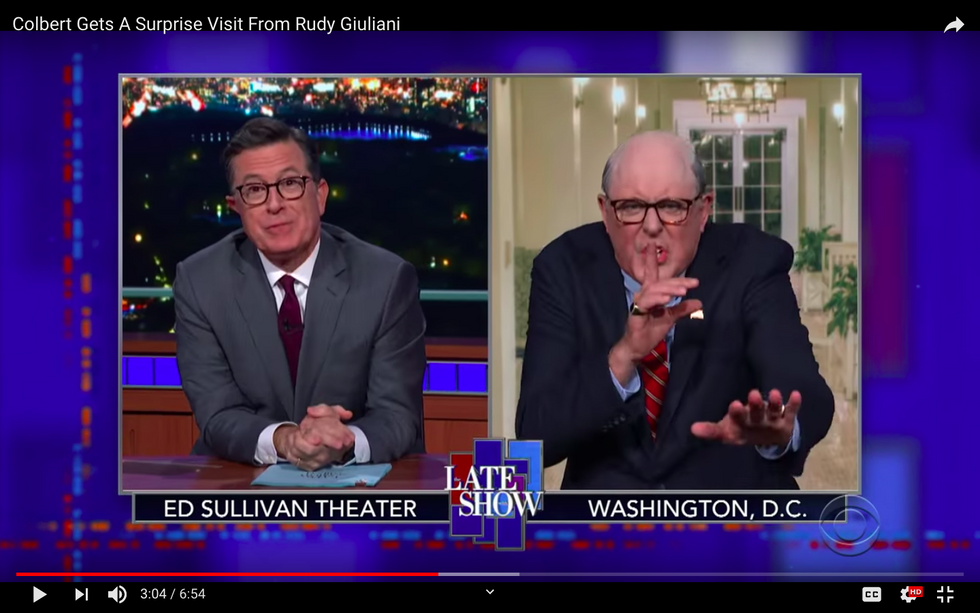 Not every day does a late-night host get to interview the man known as President Trump's TV lawyer — unless they're on Fox News. So the opportunity to talk with Rudy Giuliani, currently under investigation by federal authorities, had to be especially exciting for Stephen Colbert.
There's just so much to discuss, like the former New York mayor's weird conspiracy theory that Ukraine authorities "dreamed up" the evidence that sent Paul Manafort to prison. Noting that Rudy's outlandish theories have long been debunked, Colbert observed drily that Giuliani may soon be Manafort's "debunkmate" in a cozy cell.
The "surprise appearance" by Giuliani — played to perfection by wine-swilling, rug-chewing special guest John Lithgow — is frighteningly funny.
Click and chuckle.