#EndorseThis: Colbert Interprets Trump's Baffling Tariff Threats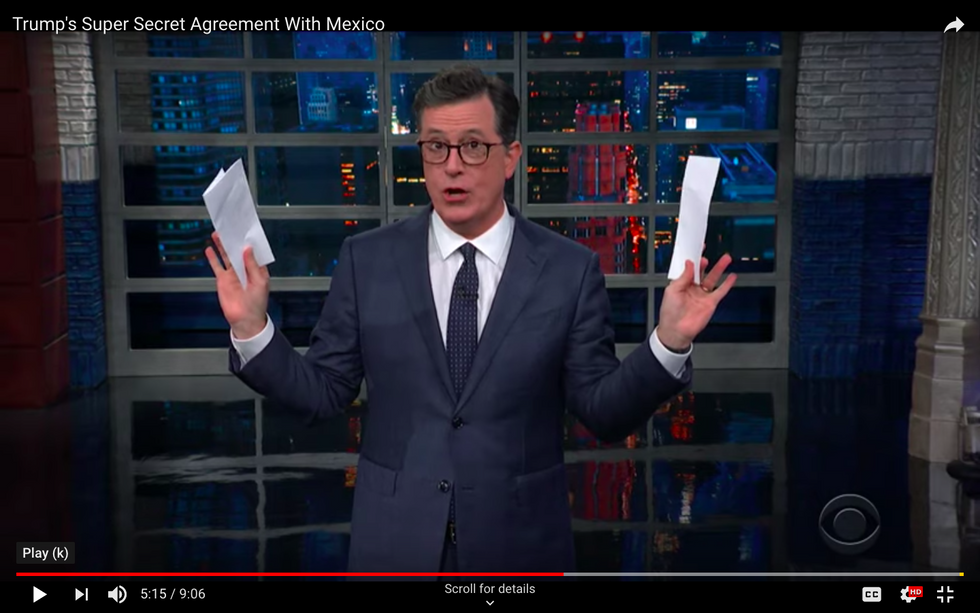 If you have trouble following the spins and gyrations of Trump trade policy, don't fret: Colbert knows what the president is doing, even if the president doesn't. He clears up the confusion about Mexico for instance, explaining the tariff bluster that ended so abruptly last week.
"Trump threatened Mexico with tariffs," notes Colbert, "unless they did the thing that they were already doing." When that fakery failed to impress anyone, the president claimed that there were additional "very important" aspects of the deal that will be disclosed "at the appropriate time" — even waving a folded document at reporters.
What's on that scrap of paper? Colbert knows. And he'll make you laugh.
Just click.