#EndorseThis: Colbert Mocks Senate Repealing And Replacing Trumpcare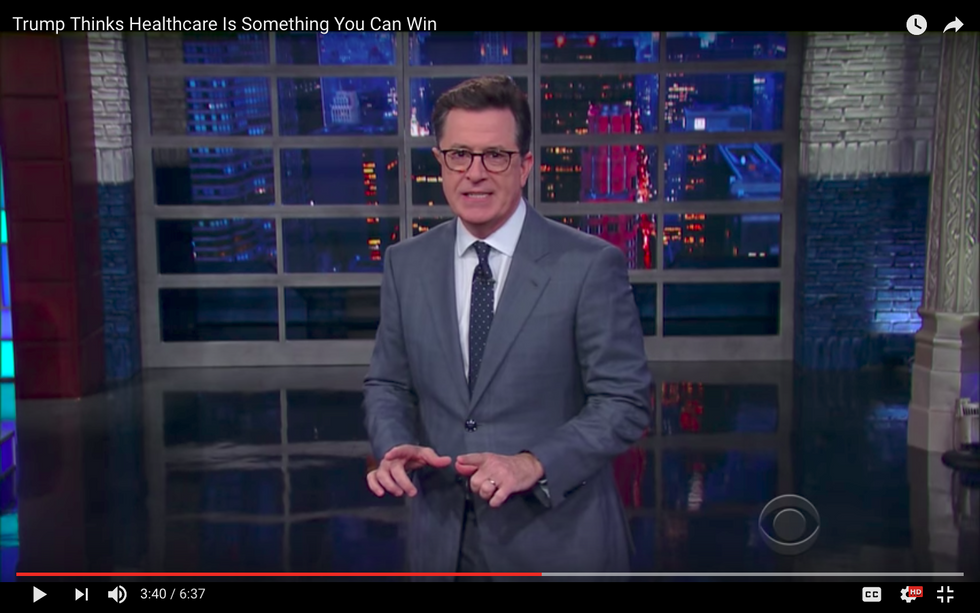 According to Stephen Colbert, the Senate Republicans are now going to "repeal and replace" their own version of the Trumpcare bill. Majority Leader Mitch McConnell had little choice since more than a few of his own GOP caucus had rejected the rushed legislation.
At least some Republican Senators blame Trump for "faltering" as a "closer," noting that even as he tried to persuade more of them to support Trumpcare, he apparently didn't know or understand its provisions. But he seems to know that it might not pass.
"This will be great if we get it done," he told Senators who visited the White House, "and if we don't get it done, it's just going to be something that we're not going to like. And that's OK, and I understand that very well." Later, appearing with the Chicago Cubs, he promised "a great, great surprise" on healthcare.
Trump really makes a comedian's job too easy.