#EndorseThis: Stephen Colbert Kicks Off "Russia Week"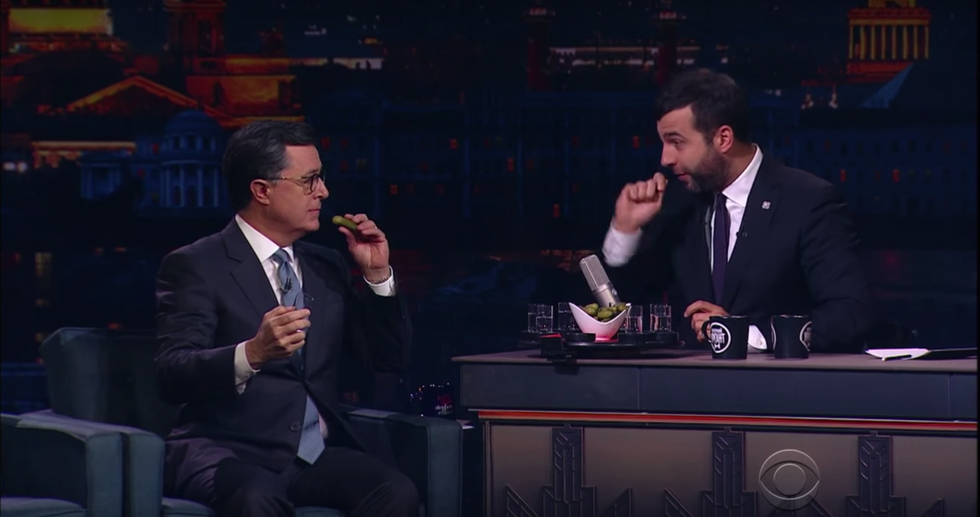 Late Show host Stephen Colbert kicked off his "Russia Week" on Monday evening. In his first of five field pieces — which will air throughout the week — Colbert sat down with his Russian counterpart, Ivan Urgant, who hosts the late-night talk show, Evening Urgant.
Stylistically, Evening Urgant borrows a lot from the traditional U.S. late-night talk show format, but Urgant said he doesn't lean on politics as heavily as Colbert or John Oliver. (Urgant compared himself to Tonight Show host Jimmy Fallon.)
If Monday's segment is any indication, "Russia Week" will be great.