#EndorseThis: Colbert On Trump's Billion-Dollar Bust-Out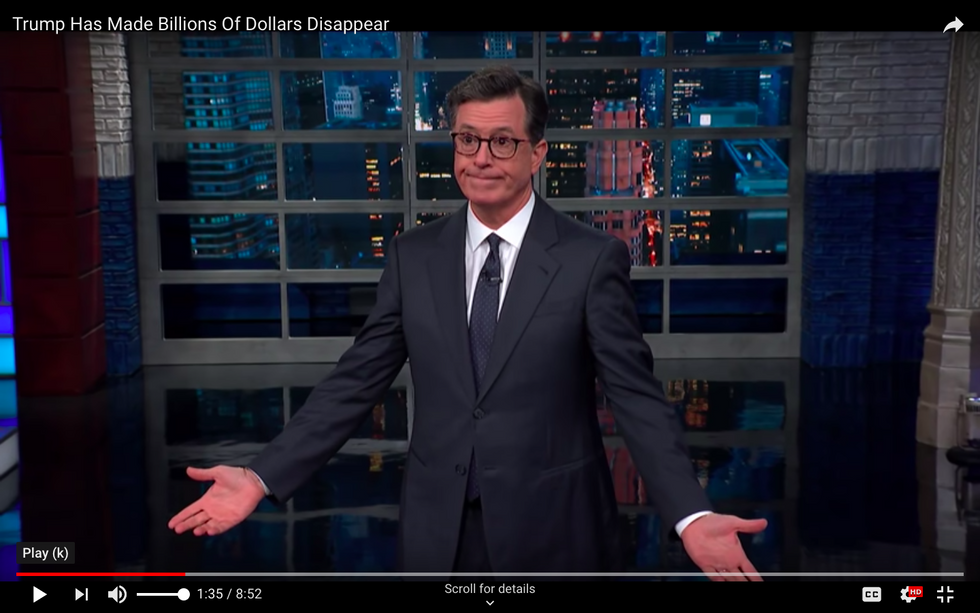 Congress may hold Trump and Barr in contempt, but Stephen Colbert is already there.
The Late Show host reviews the New York Times exposé of Trump's 1985-94 tax returns, which showed over a billion dollars in business losses by the stable genius.
Naturally Trump tweeted a snappy retort, citing tax losses common in the real estate industry, which bemuses Colbert: "So his argument is what he did was totally normal — and also, he didn't do it."
The tax documents also show that for a while Trump owned a $29-million yacht, which impressed the Fox and Friends gang (except he had to surrender it to his bank lenders).
No, Colbert isn't quite as impressed as Steve Doocy. Click and he'll make you laugh.