#EndorseThis: Colbert's Catchy Impeachment Jingle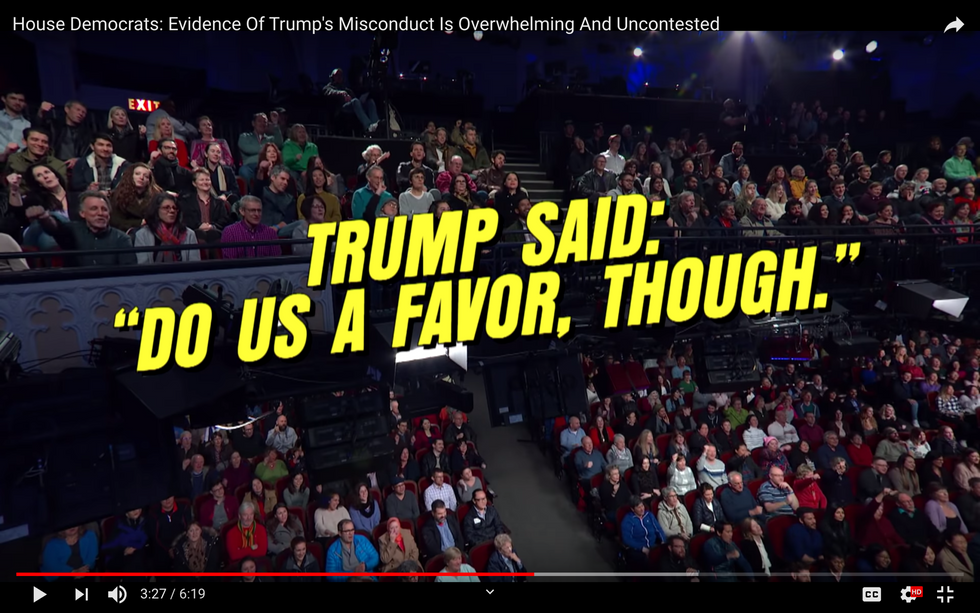 Impeaching the president is a very solemn and historic matter,of course. But dark humor is never far below the surface when discussing DonaldTrump, and the impeachment announced by House Democrats on Tuesday morning isno exception – as Stephen Colbert reminds us.
The Late Show host's annotation of the announcement is masterful (as is his mild trolling of the committee chairman who showed up late to this historic event). Colbert and his bandleader Jon Batiste even have a catchy holiday jingle to remind you what this scandal is all about.
Just click and laugh.