#EndorseThis: Colbert's Farewell To Crooked Trump Foundation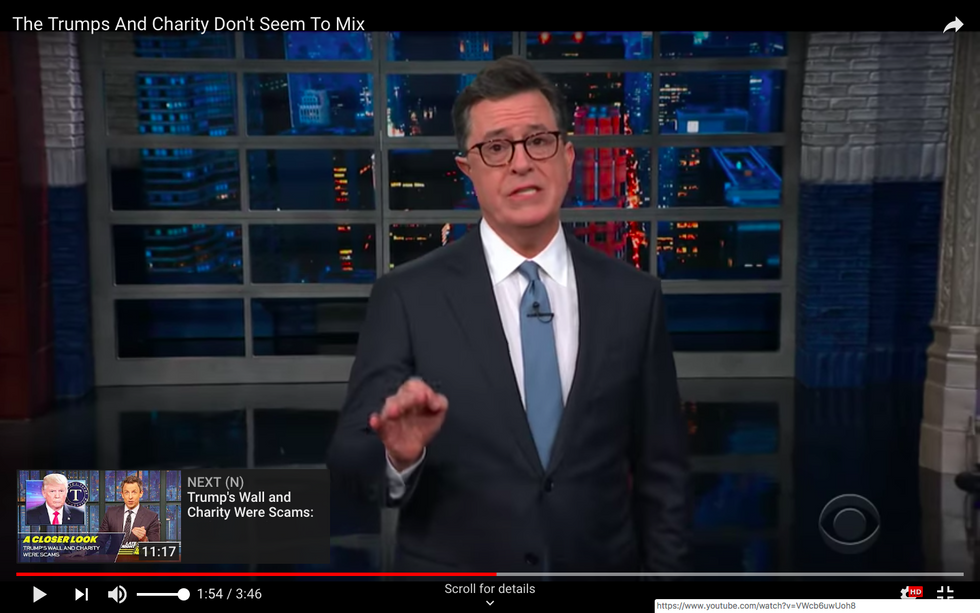 The absurdly crooked Trump Foundation is no more, thanks to a lawsuit by the New York state Attorney General. Its corrupt practices were so blatant that Trump himself sent handwritten notes, instructing his subordinates to spend the tax-exempt money on…him. As Stephen Colbert notes admiringly, "It's so rare to see misappropriation of funds with that personal touch."
The foundation has agreed to sell off its remaining assets — "two hideous portraits of Trump and a Denver Broncos helmet signed by Tim Tebow" — and donate the proceeds to a bona fide charity.
But Stephen observes that even as the foundation is dissolving, the state lawsuit rolls on. The attorney general will impose a ban on Trump and his three eldest children from serving on the board of any nonprofit organization.
None of that has stopped Trump from boasting about his "charity" in a goodbye tweet that Stephen spins amusingly.