#EndorseThis: How (Not) To Cope With North Korea's H-Bomb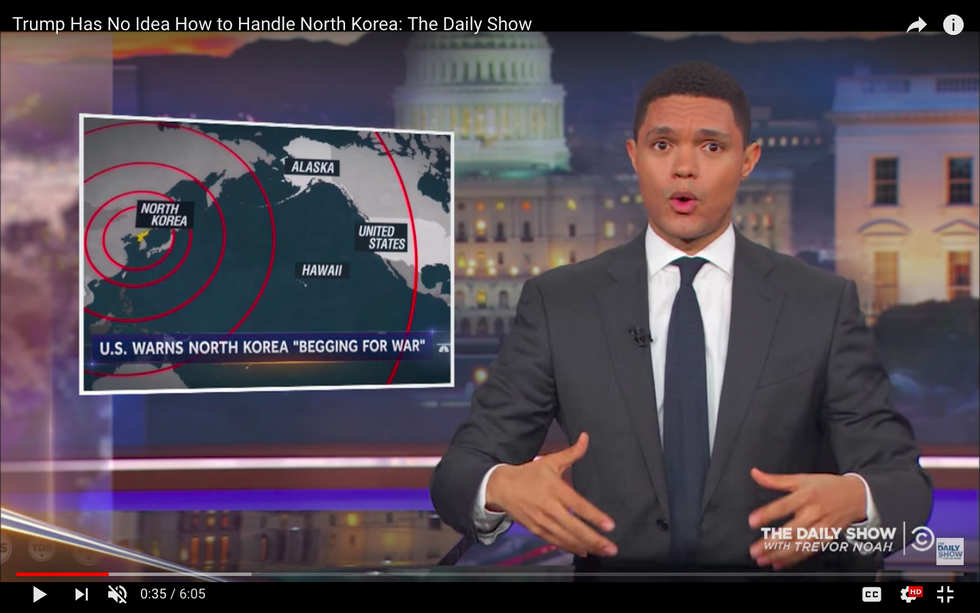 With Kim Jong Un brandishing a thermonuclear weapon — specifically his very own "peanut-shaped" H-bomb  — the world faces fresh peril. So what is Donald Trump's strategy for dealing with this threat?
Let's just say Trevor Noah is not impressed. In fact as summer ends, he's just glad he isn't wearing white pants.