#EndorseThis: Dark Russian Comedy With Donald Trump Junior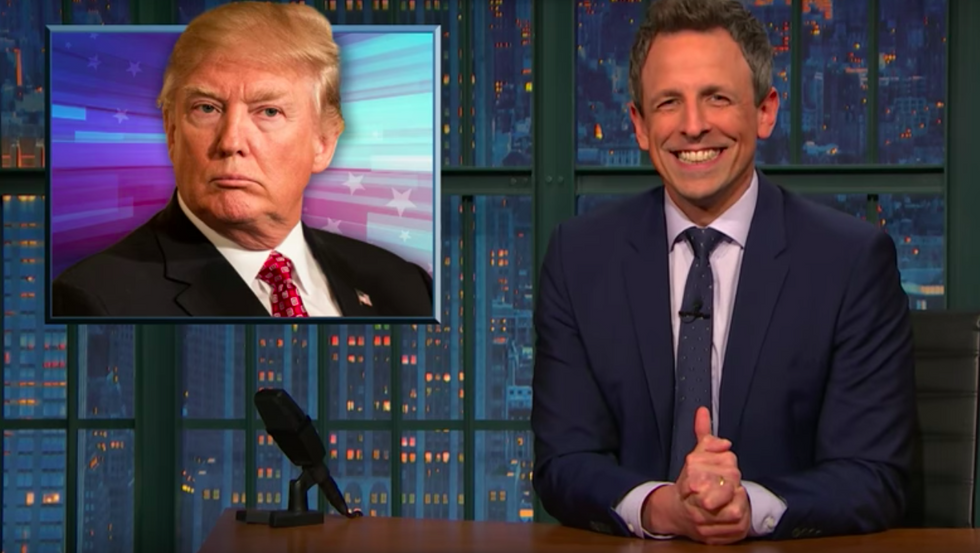 Evenhanded in his political scorn, Seth Meyers cracks wise about Al Franken, whose forced resignation from the Senate in the wake of sexual harassment allegations clearly disappointed his old friend.
But then Meyers moves on briskly to a target who must inspire far less ambivalent feelings: Donald Trump Jr.
During eight hours of closed testimony before the House Intelligence Committee, the president's eldest son declined to answer questions about a key conversation with his father. Because there was an attorney present during that crucial chat about Junior's infamous Trump Tower meeting to get "dirt" on Hillary Clinton from the Russians, he asserted "attorney-client privilege."
It isn't too hard to laugh at that comical claim — or at Trump Junior, period. It only hurts when you realize that you're laughing at the First Family of the United States.