#EndorseThis: Colbert Warns Trump, Don't Mess With Meryl!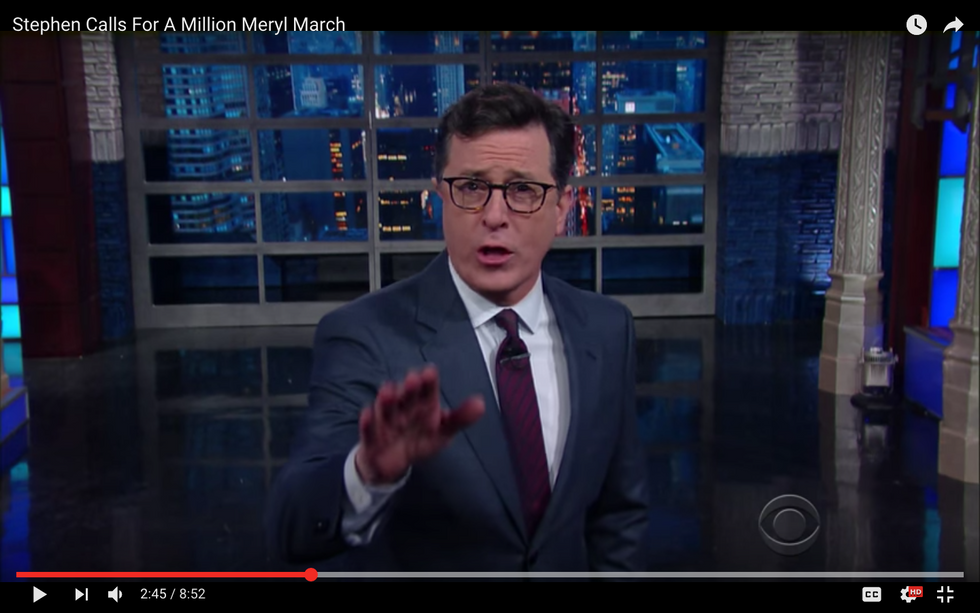 Stephen Colbert is finally fed up with Donald Trump. Neither threatening to ban Muslims, flouting ethics rules, insulting journalists, nor any of the orange-hued billionaire's many other offenses against decency enraged the Late Show host like his response to Meryl Streep's Golden Globes speech.
Trump's juvenile tweet deriding the legendary Streep as "overrated" went over the line — and Colbert's wrath is something to behold. Infuriated, he not only goes after the president-elect but saves a few sprays of vitriol for Kellyanne Conway, whose blatant dissembling has achieved historic levels, and Reince Priebus, who seems to believe that Russia has always chosen American presidents.
Yeah, Colbert is furious. Watch for him in Washington on January 21 — at the Million Meryl March.