#EndorseThis: Enraged By Trump? You're Not As Angry As Luther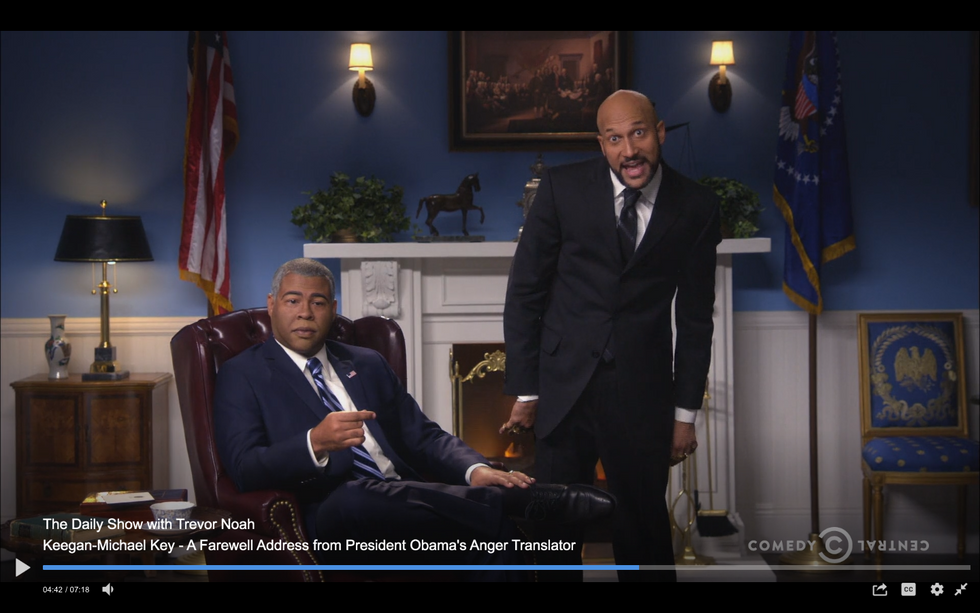 Does everyone remember "Luther,"  the Keegan-Michael Key character who served these past four years as President Obama's "anger translator"? That hilarious presidential alter ego is back for one final appearance with Key's partner Jordan Peele as POTUS, delivering a pre-inaugural message to the American people from the Oval Office.
Needless to say, Luther is cosmically pissed off by the advent of Donald Trump. He's in orbit and "anger" doesn't begin to describe his supernova outrage.
Key's performance is as funny as anything about this political catastrophe will ever be. Do not miss it.