#EndorseThis: Fox Judge Napolitano Blasts Trump's Crimes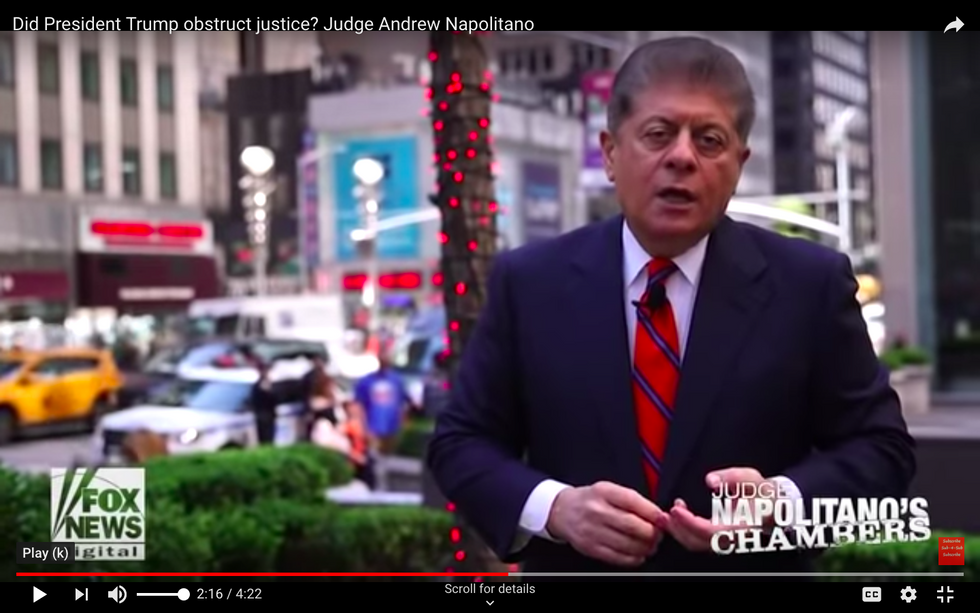 Without a doubt, our favorite Fox News character these days is "Judge Nap" — also known as senior judicial analyst Andrew Napolitano — the conservative former jurist whose sharply critical analysis of Trump's role in the Russia investigation makes almost everyone else on that network look stupid and dishonest.
Standing outside Fox headquarters in midtown Manhattan, the judge offers a brief lesson in the law.  He scorches the Attorney General for pretending that the president didn't obstruct justice when he so obviously did.
Napolitano recites episode after episode from the Mueller Report — "That's obstruction!" — before confessing that he is deeply disappointed in his old friend Donald, who swore to uphold the law, not trample it.
Before the end, Napolitano gets pretty worked up. Trump's conduct, he thunders, is "immoral, illegal, and condemnable."
Click and enjoy a brief moment of truth on Fox.