#EndorseThis: Fox News Judge Warns Senate Republicans On Kavanaugh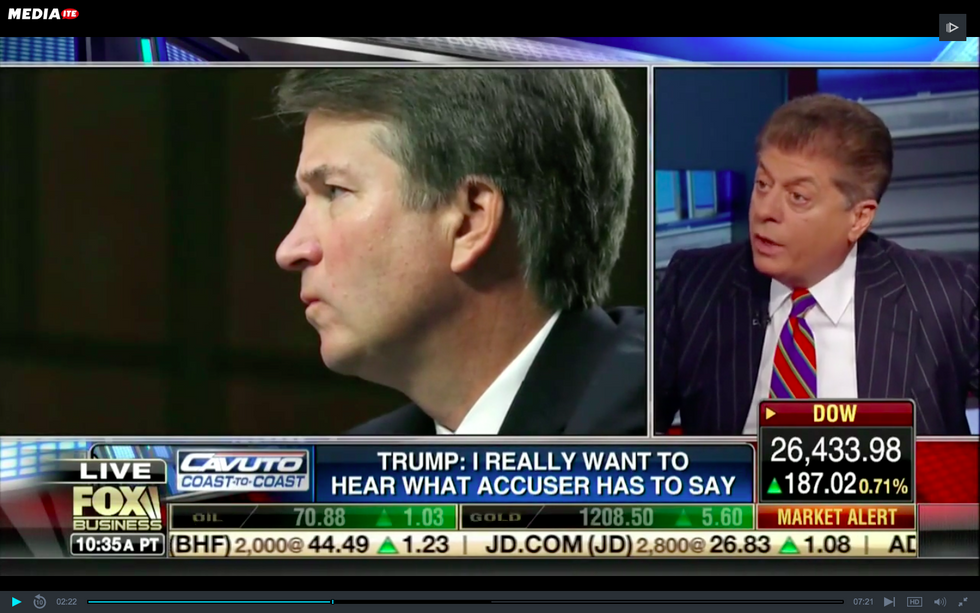 Andrew Napolitano, the former New Jersey judge who serves as chief legal commentator on Fox News, is that very rare commodity in American politics: He's an honest conservative, who speaks out for the rule of law despite his troglodyte views and friendship with Donald Trump .
Today he offers stern and surprising advice to the Senate Judiciary Committee, urging Republican leaders that they must ensure a full FBI investigation of Christine Blasey Ford's attempted rape charge against Brett Kavanaugh. Failing to do so, he warns, will bring dire political and moral consequences for all concerned.
They'll never listen to liberals, but they should heed "Judge Nap."
Just click.