#EndorseThis: In Fulminating Rhymes, Eminem Takes Down Trump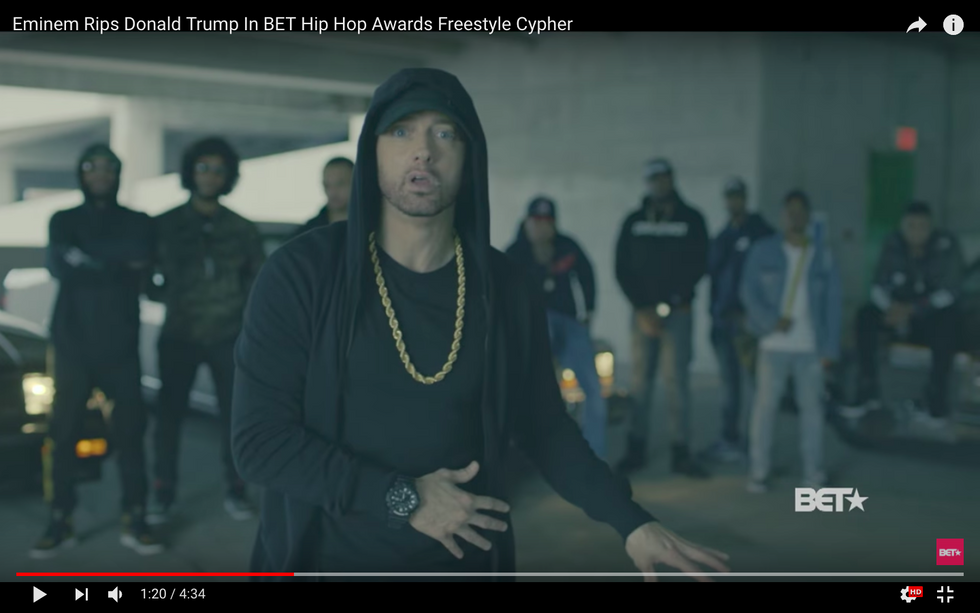 Whatever you may think of rapper Eminem, his sustained and logical rhyming attack on Donald Trump — and the racism represented by the president — is a stunning tour de force. It's trending #1 on Youtube with over 19 million views.
And if you happen to be among his fans, the real Slim Shady has a message especially for you.