#EndorseThis: How Colbert Punishes Mulvaney And Trump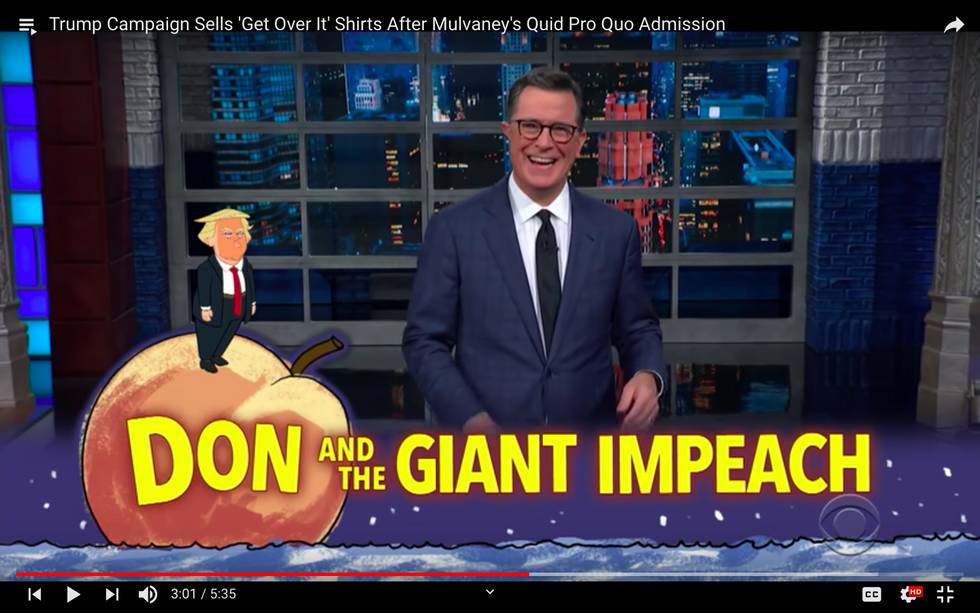 On any normal day in Trump's White House, it was easy enough to mock his boasting about crowd size (paging Dr. Freud) and his Hindenberg-sized ego. And Stephen Colbert is always happy to go there.
Now we have "no quid pro quo," "phony emoluments," and impeachment — which has drawn in bit players like Mick Mulvaney, who lies about what he just said on camera. Mick love to parse words, as if that somehow absolves guilt.
Colbert punishes him — and Trump — with raucous laughter.
Click and chortle.