#EndorseThis: Jimmy Fallon Sings Out About Trump — With A Lethal Edge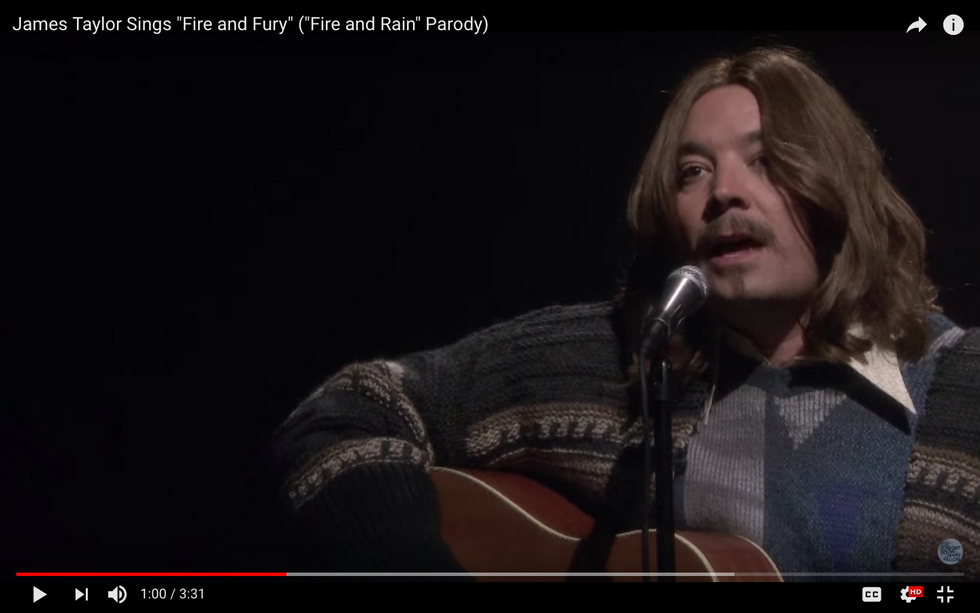 Late on Martin Luther King Day, Jimmy Fallon offered a brilliant satirical version of "Fire and Rain" by James Taylor (dubbed "Fire and Fury," after a certain bestselling book). Gently poking fun at the President, in a pretty darn good Americana tenor, the comedian touches on the Bannon-Trump feud and reminds the audience just how shocking the November 2016 election results were.   
But then comes the deadly third verse: Fallon rips 45 for watching Fox News and tweeting all day, then somberly sings a payoff line about a chaotic White House, throwing President Trump's race-baiting, vulgar language right back at him. 
No, James Taylor didn't write "Fire and Rain" about an airplane crash. But "Fire and Fury" is a melodic tale of Trump taking a nose-dive.