#EndorseThis: Jimmy Kimmel Says Buh-Bye To Sarah Sanders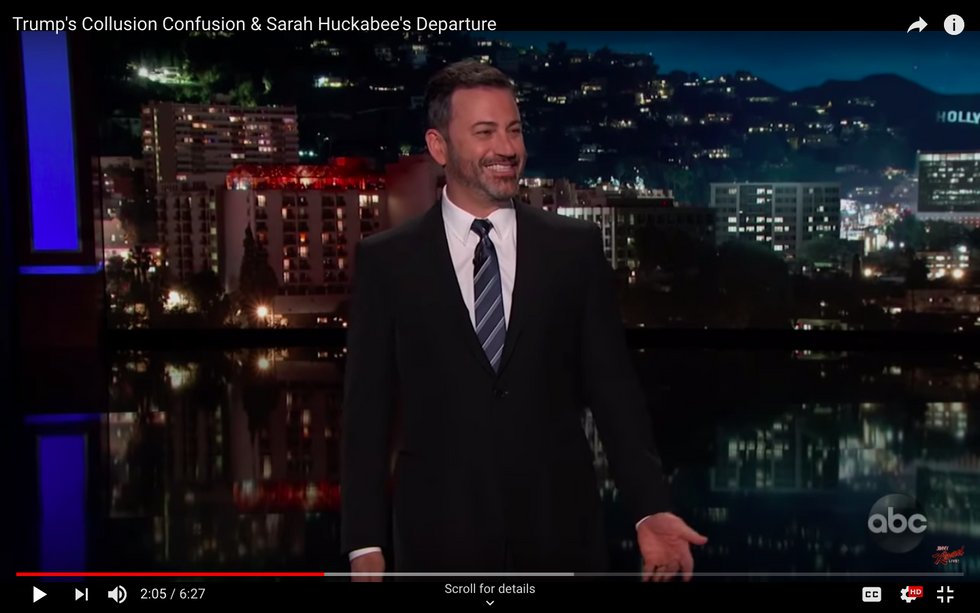 Jimmy Kimmel is just as astonished as everyone else by Trump's interview with ABC's George Stephanopoulos — especially that exchange when he essentially invites the Russians (or the Chinese, or whoever) to help him win reelection in 2020. In the same interview, the president says his own FBI director is "wrong" to insist such offers of illegal meddling be reported to law enforcement.
But at least there's something to celebrate this week: the imminent departure of press secretary Sarah Huckabee Sanders, who stopped doing her job three months ago. She's going home to Arkansas at the end of June. Kimmel delivers a very special farewell to the woman whose abusive mendacity from the White House press podium became its own legend.
"She's a special lady," Kimmel admits. And he knows just who (or what) can take her place.
Click for laughs.