#EndorseThis: Jimmy Kimmel Watches The Impeachment Hearings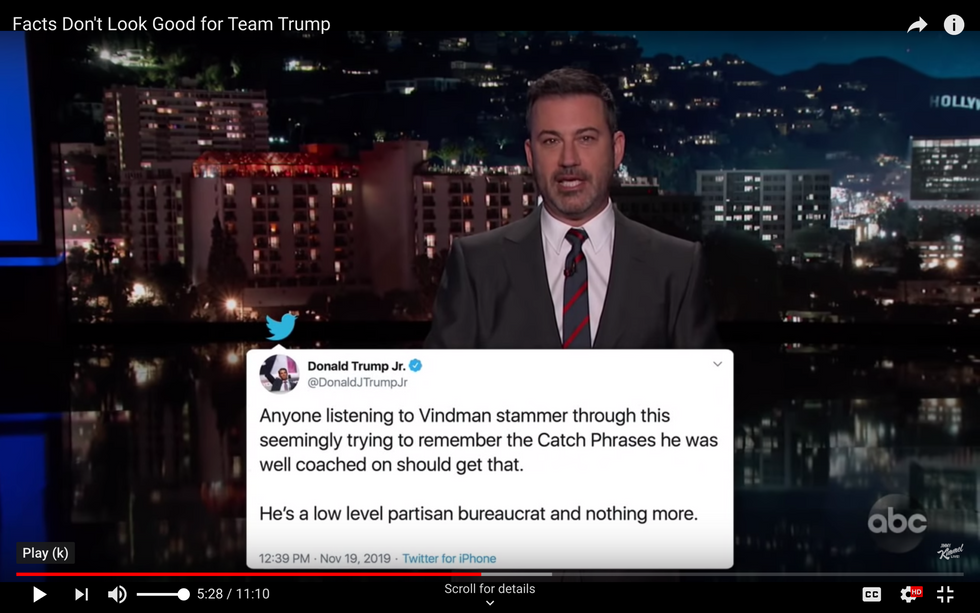 As you might expect, Jimmy Kimmel has been watching the impeachment inquiry proceedings on Capitol Hill. His initial conclusion? "There is no sentence more depressing than 'The chair now recognizes Devin Nunes for 45 minutes.'" By turns dour and lunatic, the California Republican is indeed difficult to endure, but far more is going on than his conspiracy theorizing.
As Kimmel notes, we saw Ambassador Kurt Volker, touching up his previous testimony to bring it in line with the facts. And there was national security aide Tim Morrison, offering a dubious explanation for why that notorious July 25 call with the president of Ukraine somehow ended up in a Top Secret file. (You won't believe it either.)
This scandal is getting more serious, and funnier too. Just click.