#EndorseThis: Jimmy Kimmel's Brilliant 'Love It Or Leave It' Takedown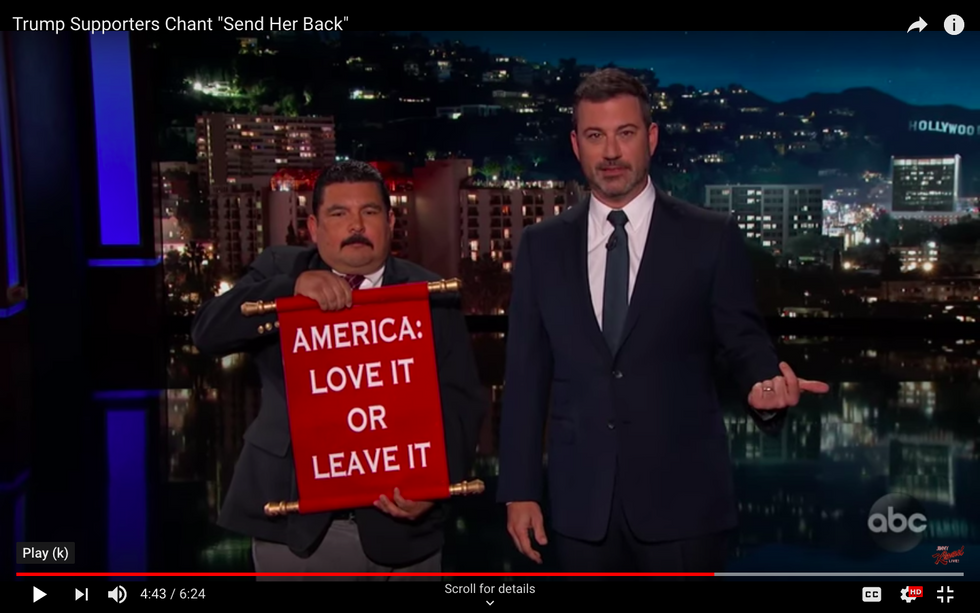 Jimmy Kimmel never had much use for Trump, so the president's latest explosions of racism and venom haven't exactly surprised the late night comic. He's increasingly contemptuous Trump's cowardly enablers, notably "that spineless reptile" Mitch McConnell. And he's really fed up with Trump and his "Send Her Back" attacks on Rep. Ilhan Omar.
As Jimmy notes with pinpoint specifics, there are many more reasons to question Trump's love of country than any of the four Congresswomen targeted by his hate campaign. Besides, if the Trumpists truly believe loving America means never criticizing the president, they would've departed when Obama was president, right?
He has a special invitation for Trump, too.
Just click for justice.