#EndorseThis: John Oliver's Deeply Dark, Super-Funny Facebook Takedown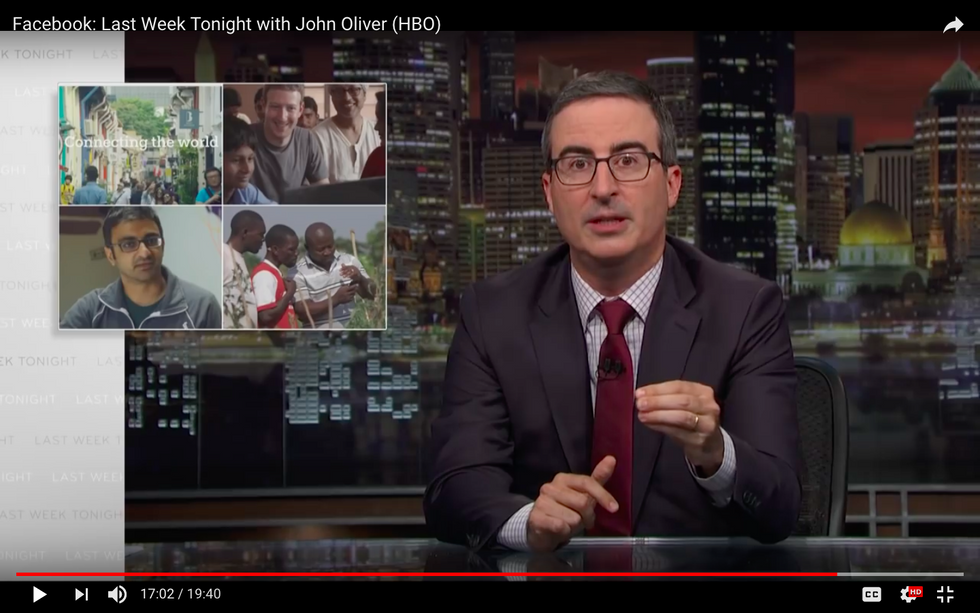 Everyone knows that the Kremlin and its ultra-right stooges used Facebook to wreak havoc in the 2016 presidential election. They aim to do it again now. But John Oliver reminds us that Facebook is a global behemoth, responsible for all kinds of mischief in other countries too.
Oliver spins an enlightening segment about Mark Zuckerberg's monster abroad, from its inappropriate balloon drops in disaster-wracked Indonesia (sort of funny) to its deployment of genocidal propaganda against Myanmar Rohingya (deeply unfunny).
Yes, the world's most powerful social media network still spends too little effort and money to reject lies and hate. Somehow Oliver transforms that depressing truth into an absolutely hilarious parody ad, mocking the company's "we connect the world" slogan.
Just click.