#EndorseThis: John Oliver Reveals The Ugly Reality Behind The 'Lost Cause' Cult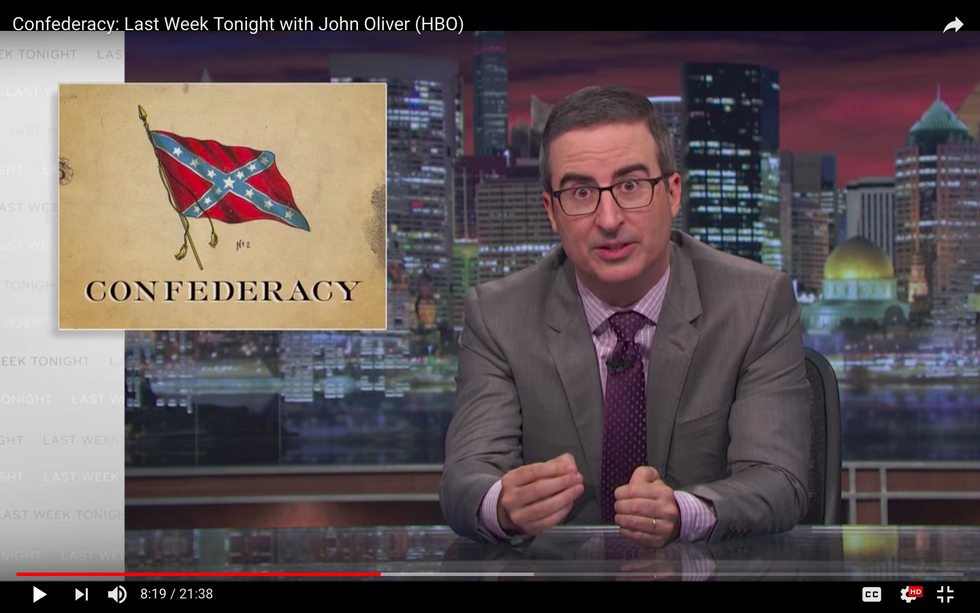 Understanding why monuments to the Confederacy ought to be removed or changed is easier if you're aware that the South seceded to preserve slavery. But as John Oliver reveals, most Americans are woefully ignorant of that basic fact and so much more about the Civil War — which allows them to dismiss the pain that the "lost cause" cult inflicts on black Americans, their fellow citizens.
That reluctance to deal with reality is not solely found among Klansman and their like. Indeed, as Oliver demonstrates here, even the smart and sophisticated may have no idea how their own ancestors were implicated in the slave trade. And he has dug up plenty of remarkable footage, as usual — including 1972 video of Vice President Spiro Agnew speaking at the dedication of the monument at Stone Mountain, GA, where the KKK was founded.