#EndorseThis: John Oliver Sends The Trump Gang To Hell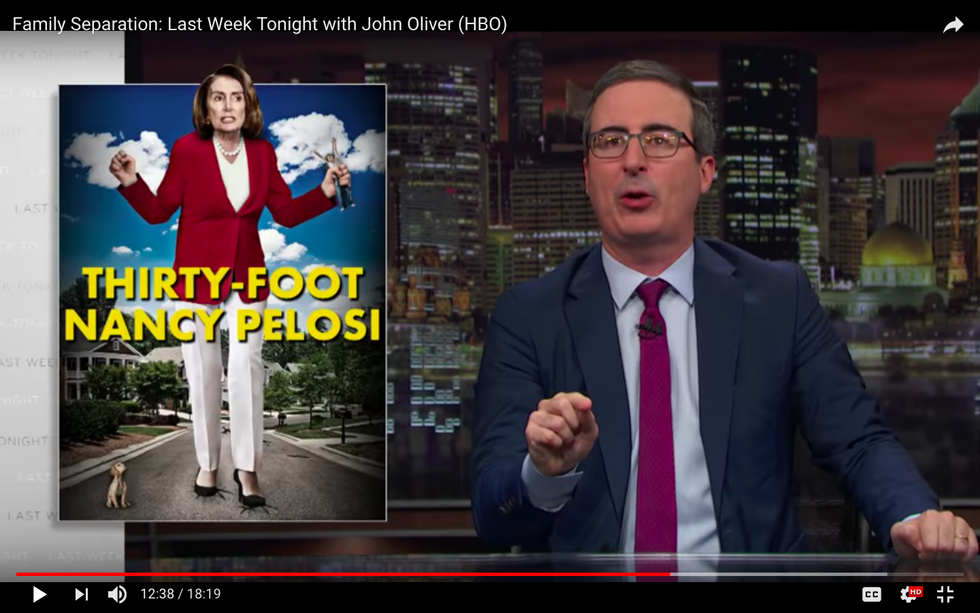 For Trump, the centerpiece of the midterm election is immigration — and John Oliver agrees, more or less.
The emblematic issue, says Oliver, is Trump's zero tolerance policy of family separation: "cruel, sloppy, needless, racist, and ultimately exactly what we should have expected."
This episode is among Oliver's most devastating takedowns, with a disturbing climax that should remind everyone how immoral and heartless this administration is at its core. The ruinous impact on innocent children continues, as the government still cannot account accurately for hundreds who have gone missing. Oliver rightly asks why the media continue to pay so little attention to their fate, although those 12 Thai boys stuck in a cave transfixed the world.
He does find the humor amid the horror, by fact-checking Trump's idiotic lies about immigration — and by imagining the very warm welcome for Corey "Womp Womp" Lewandowski at heaven's pearly gate
Just click to wince and laugh.