#EndorseThis: John Oliver Takes Down Marine LePen In Appeal To French 'Superiority'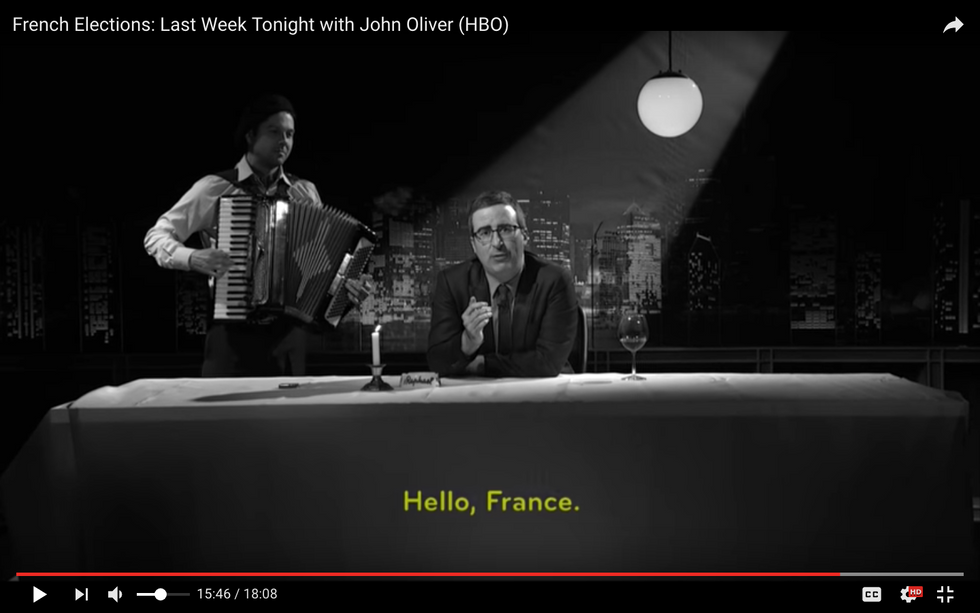 John Oliver, who hosts the most intellectually rigorous of America's comedy news broadcasts, is worried about France — specifically, the French national election coming up next week. In the latest episode of Last Week Tonight with John Oliver, he elucidates this complicated and crucial contest in a way that is both enlightening and entertaining.
After profiling the various candidates, including a sharp takedown of creepy racist weirdo Marine LePen, he concludes with a moving plea to the French voters, in more or less their own language, telling them to seize "the chance to prove your superiority to Britain and the U.S.," since both have made grave "populist" errors in recent elections.
Exhaustive and sobering but very funny — as Oliver always is.