#EndorseThis: John Oliver Breaks Down 'Apocalyptic' Republican Convention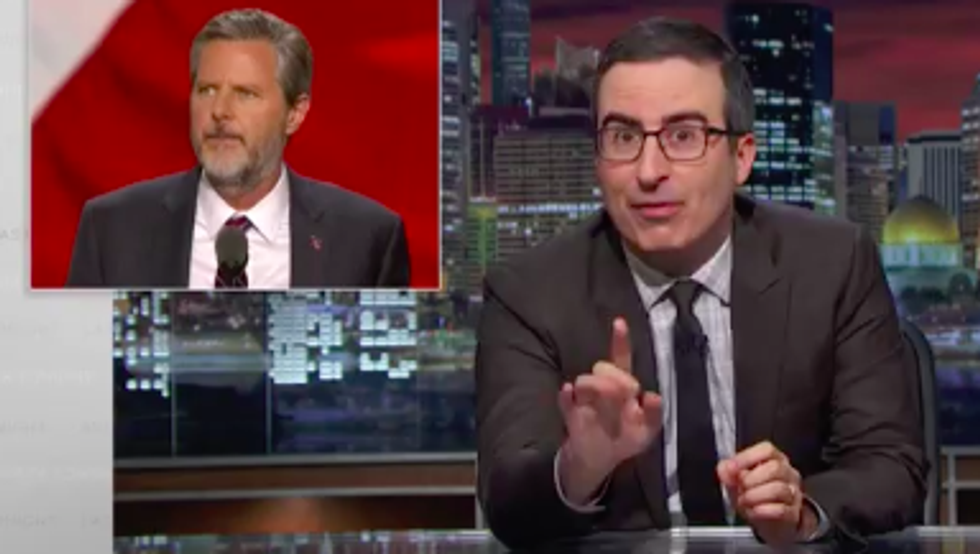 Last Week Tonight's John Oliver came back on Sunday after a month-long absence to comment on what was perhaps the most bizarre Republican National Convention in history, or as the HBO host called it, "the most apocalyptic thing ever to happen" in Cleveland.
From Michelle Obama's Melania Trump's speech how 'one's word is one's bond' to Ted Cruz's on-stage plea to "vote your conscience," Oliver eviscerated the RNC's D-list celebrities and nearly-continuous chaos.
Trump seems to have played off the mess by claiming it was good TV. He tweeted about Melania's plagiarism that it "got more publicity than any in the history of politics especially if you believe that all press is good press!" — obviously untrue by any measure, but a compelling spin that fits his narrative of a corrupt media elite.
Oliver broke down the RNC's "emphasizing feelings over facts," and pointed to convention speakers' repetition of one of Trump's key platform points: that America is in decline. It's not a shocking strategy from a candidate who has tried to use that sense of insecurity to establish himself as a strong man, but perhaps one of Oliver's clips — Trump saying on his show, TheApprentice, "[this] is a dictatorship, and I'm the dictator. There's no voting and there's no jury" — should alarm us.
Photo and video: HBO/ Last Week Tonight with John Oliver