#EndorseThis: Kellyanne Takes Shocking Stand On Kavanaugh Accuser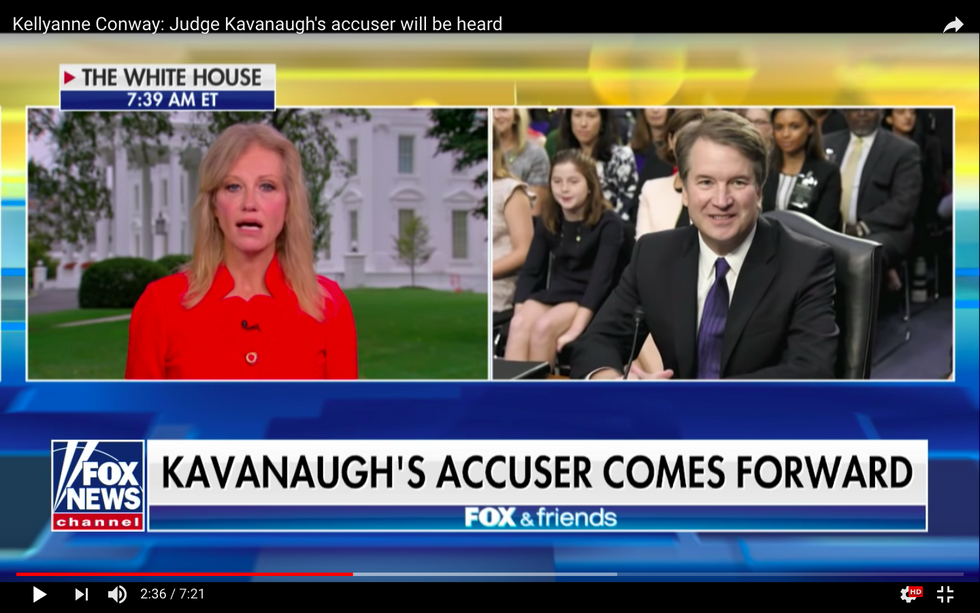 With Brett Kavanaugh's nomination suddenly imperiled by a woman's stunning charge that he assaulted her in high school, Republicans are in disarray. Senate GOP leaders want to ram a vote on Kavanaugh, even as Democrats demand a hearing for accuser Christine Blasey Ford. And the president's numbskull namesake Don Jr. has taken to mocking her on Instagram.
 Surprisingly, Trump adviser Kellyanne Conway spoke up on her behalf today on Fox & Friends. Much of what Conway said was what might be expected of a Republican purveyor of "alternative facts." But her message about Blasey Ford was not what we expected at all.
 Click for a shock.