#EndorseThis: Kimmel Laments Those 'Dopes' In The White House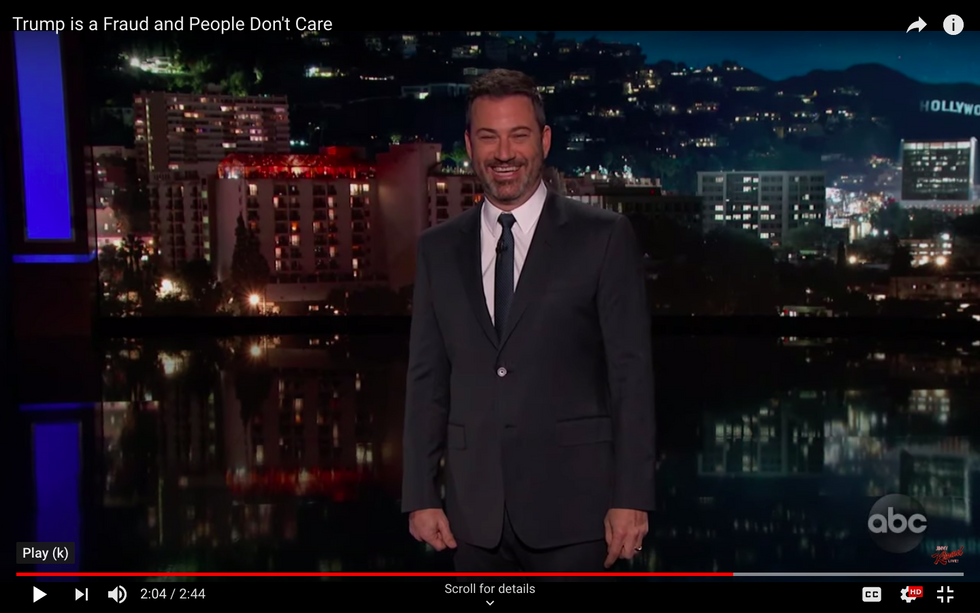 "Everyone working in the White House is a dope," declares Jimmy Kimmel. Just look at the releases put out by Trump's minions about the Boston Red Sox visit on Thursday, which featured some very stupid mistakes: "There is no detail too small for them to screw up."
Meanwhile, the state of New York is about to disclose the president's hidden tax returns to Congressional investigators, trumping Treasury Secretary Steve Mnuchin's lawless decision to withhold them.
Unfortunately as Kimmel points out, whatever violations and scams are found will make no difference to the #MAGA voters. "It's not that we don't know he's a fraud. Everybody knows that," laments Kimmel. It's that so many dopes don't care.
Frustrating, but still funny in a dark way. Like pro wrestling.
Just click.