#EndorseThis: Kimmel Produces PSA For Melania's 'Cyberbullying' Campaign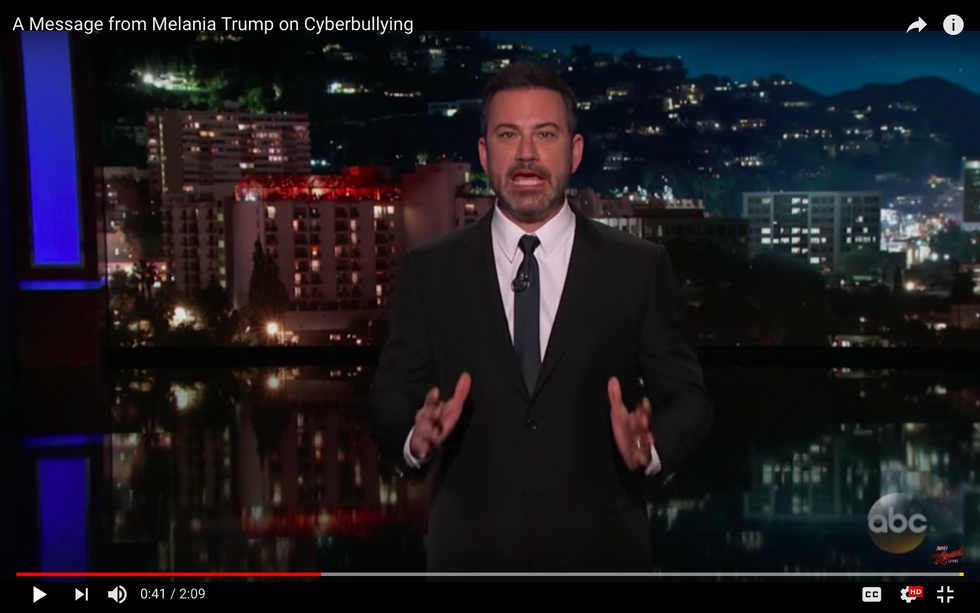 With Melania Trump kicking off her long-anticipated campaign against cyberbullying, her signature issue, Jimmy Kimmel observes that she could have made a major contribution by simply taking a hammer to her husband's cellphone.
Inevitably, Kimmel detects a whiff of bullshit wafting above this effort, snarking that "ironic" may not translate into Slovenian. But the late-night host's proposed public service ad, starring the First Lady, reflects her position perfectly.