#EndorseThis: Kimmel Tells Off GOP Scrooges On CHIP And Taxes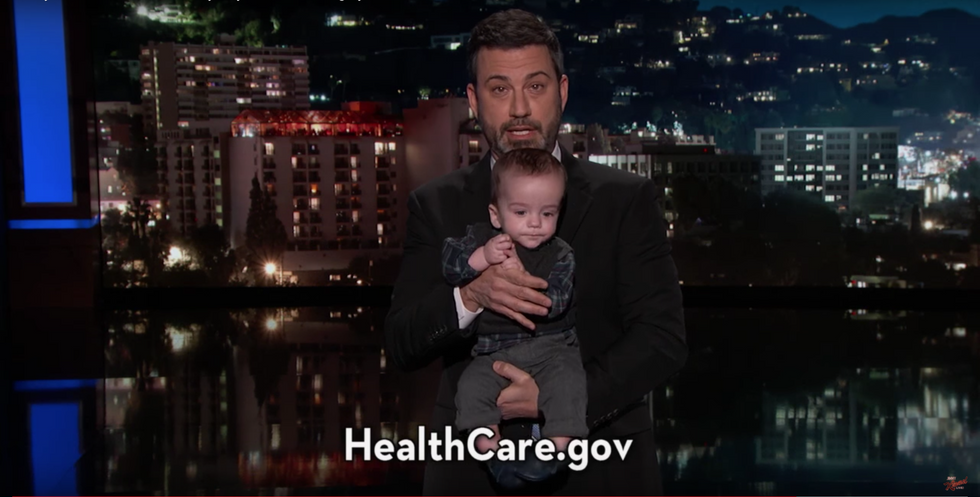 Toting his super-cute baby boy Billy, fresh from heart surgery last week, Jimmy Kimmel is back with a sharp message for Congress: Fully fund the Children's Health Insurance Program known as CHIP – and do it right now instead of prioritizing the Trump tax plan.
"I don't know what could be more disgusting than putting a tax cut that mostly goes to rich people ahead of the lives of children," Kimmel spat. "Why hasn't this been funded already? If these were potato chips they were taking away from us, we'd be marching on Washington with pitchforks and spears right now."
The comedian who so bravely stepped up to fight for universal coverage has more to say about the history and importance of CHIP and the dismal way that Republicans in Congress are saying "Merry Christmas" to millions of working families and their ill children. And he has some moral advice for you. too. Listen!