#EndorseThis: Kimmel Shows How The Trump Campaign 'Monetizes Stupid'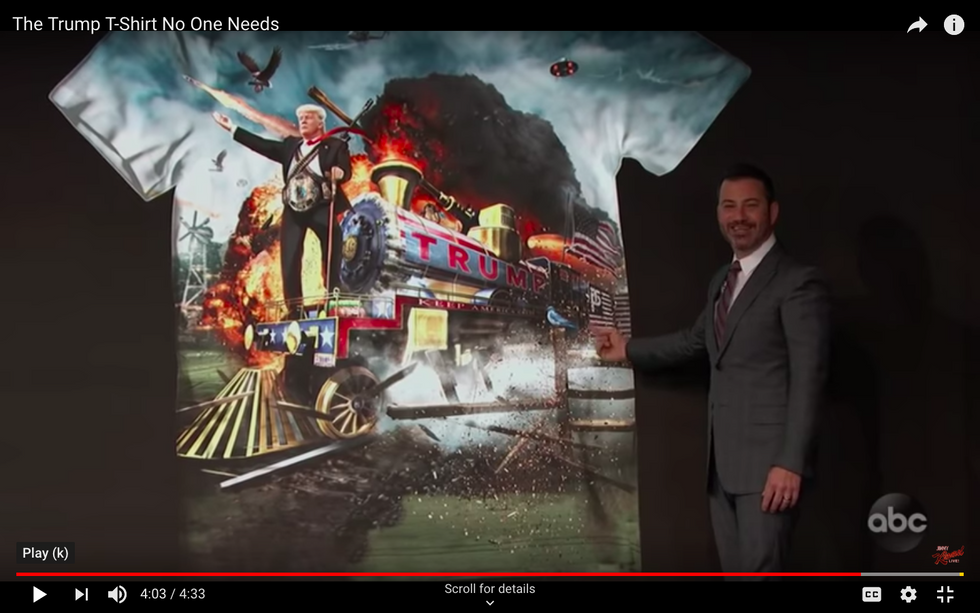 "You know you have a hothead president when you have to defuse tensions with Canada," quips Jimmy Kimmel as he reviews Trump's week, which included a visit from Prime Minister Justin Trudeau.
Among many eventful moments was the kickoff of Trump 2020 in Orlando where — according to the president — his rally attracted a crowd of at least 121,000 supporters and a huge overflow. Indeed, Trump claimed that his campaign urged people not to attend to avoid dangerous overcrowding.
Well, Kimmel fact-checked all of that nonsense and offers a few extremely amusing corrections. How else can you have fun with a president who habitually lies?
The late-night host also reveals Trump's campaign fundraising strategy — how his minions "monetize stupid," as Kimmel puts it. The best merch? A fabulous Trump T-shirt that no sane person would ever wear.
Click and laugh.