#EndorseThis: Kimmel Spoofs Weird Trumpy Bear Ad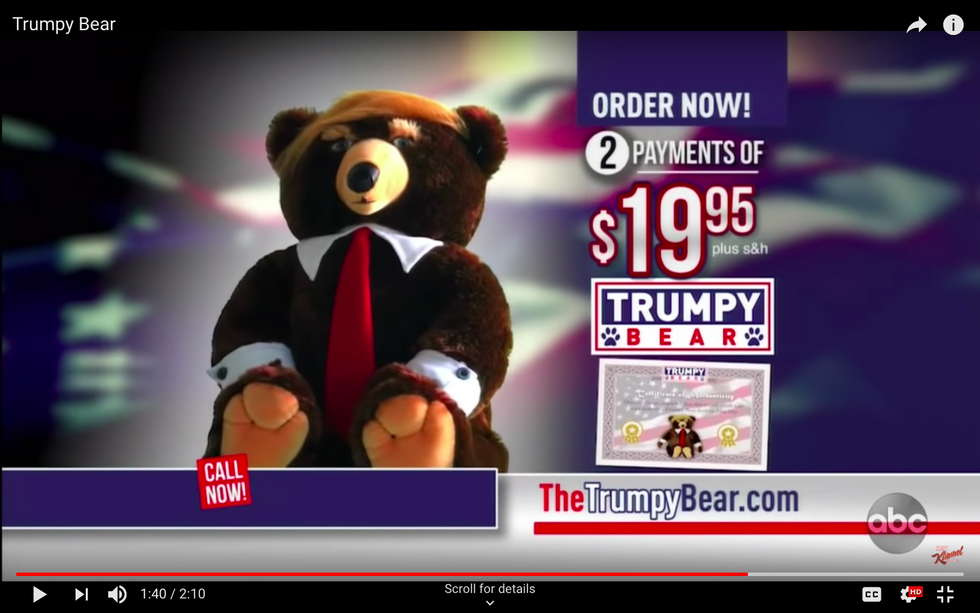 If you find it impossible to believe that any sane person would buy a "Trumpy Bear" stuffed toy (retail $69.95), festooned with red tie and American flag cape, so does Jimmy Kimmel. Seeing the ad for this bizarre consumer item on cable left him a bit shocked.
It's real: The Trumpy Bear is a takeoff on the Teddy bear, named after President Theodore Roosevelt. But Kimmel naturally came up with his own takeoff on the Trumpy Bear commercial, complete with heartfelt testimonials and hidden goodies. Buy now and you can also get the "Kellyanne Kitty," available for a limited time with her presidential boss bear.
So don't miss out on this astonishing deal! Just click.