#EndorseThis: Kimmel Trolls Trump Sons On Booing Fans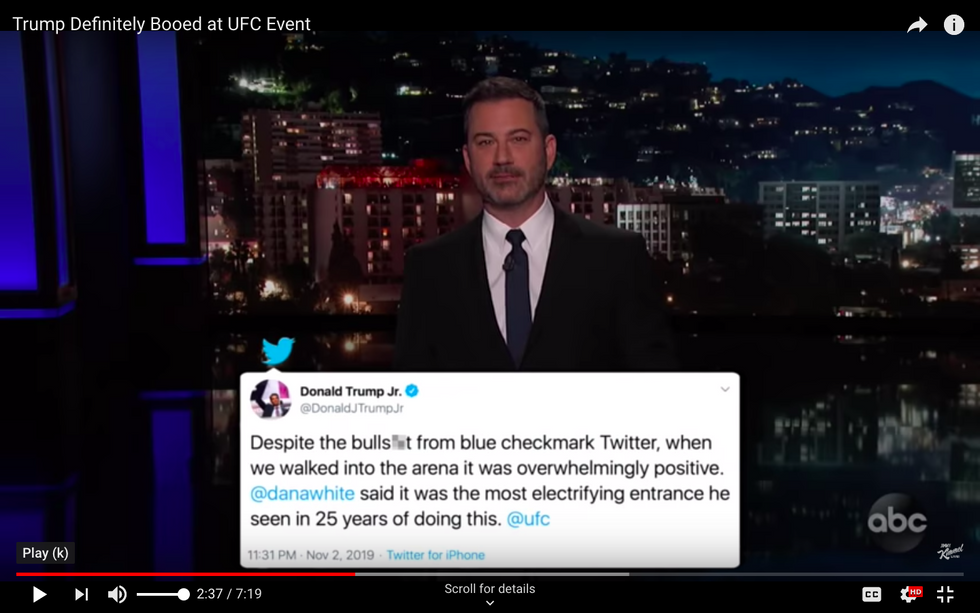 Going to sporting events and hosting teams at the White House is usually a lot more fun than the difficult work of the presidency. But as the sardonic Jimmy Kimmel observes, Trump not only got booed at Nationals Stadium, the same thing happened last weekend at the Ultimate Fighting Championship — where most of the hometown crowd in Madison Square Garden heckled the president lustily.
The furious reaction from sons Don Jr. and Eric ,"jacked up on Red Vines and Mountain Dew," according to Kimmel, will make you laugh, too. Plus there's the president's marvelous new word for what Democrats are doing with impeachment.
Click and chortle.