#EndorseThis: Kimmel Unwraps The Right's Stupidest Conspiracy Ever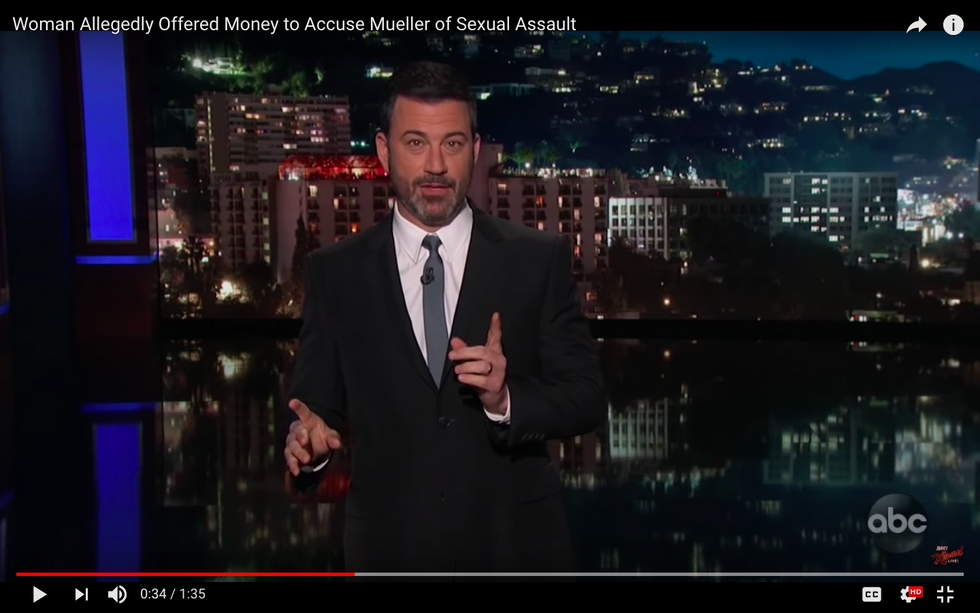 The idiotic attempt by right-wing conspiracy-mongers to implicate Robert Mueller in "sexual assault" — by paying women to make false accusations — is a perfect distraction from grimmer news. The FBI is now investigating the plot, which ultimately may result in one or two morons going to prison.
This stumbling frame-up was made for late-night comedy.
Jimmy Kimmel expertly unpacks the ludicrous details and comical characters behind the scheme, including a clever fraudster who put his mom's phone number on a fake "intelligence" website.
Just click.