#EndorseThis: The Censored Superbowl Ad That Went Superviral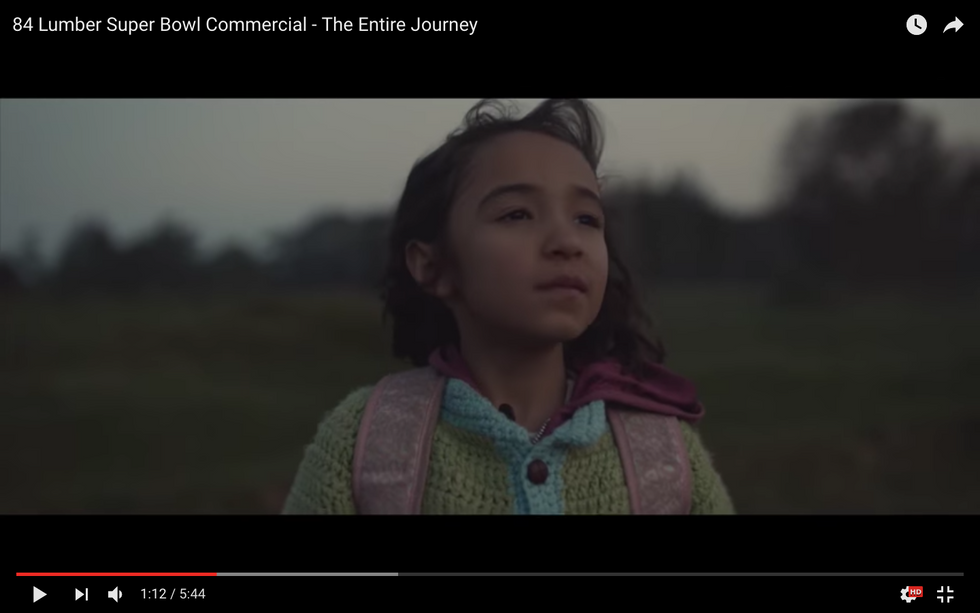 Here is the complete Superbowl ad that crashed the website of 84 Lumber — the largest family-owned building supply outfit in America — on Sunday night as viewers sought to view it in full. The story of a Mexican immigrant and her daughter, it is beautifully made, courageous, and poignant. But its speech was a little too free for the advertising censors at Fox Television, which forced them to air a cut version.
If you need building materials, you'd better buy from 84 Lumber, a company that understands what this country means.