#EndorseThis: Seth Meyers Talks To The New York AG Who Sued Trump University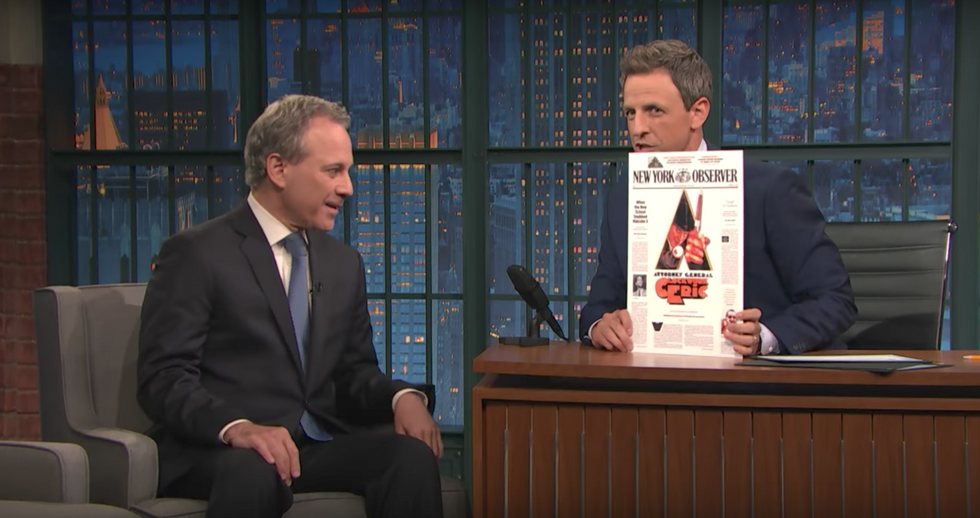 It's a tall task to get anyone to watch a late-night comedy show with special guest: a government lawyer. Unless that government lawyer is Eric Schneiderman, the New York attorney general who filed a successful $40 million civil lawsuit against Trump University.
For Schneiderman's efforts, now-President Donald Trump directed a characteristically ham-fisted Twitter tantrum @AGSchneiderman.