#EndorseThis: Michelle Obama Nails 'Carpool Karaoke'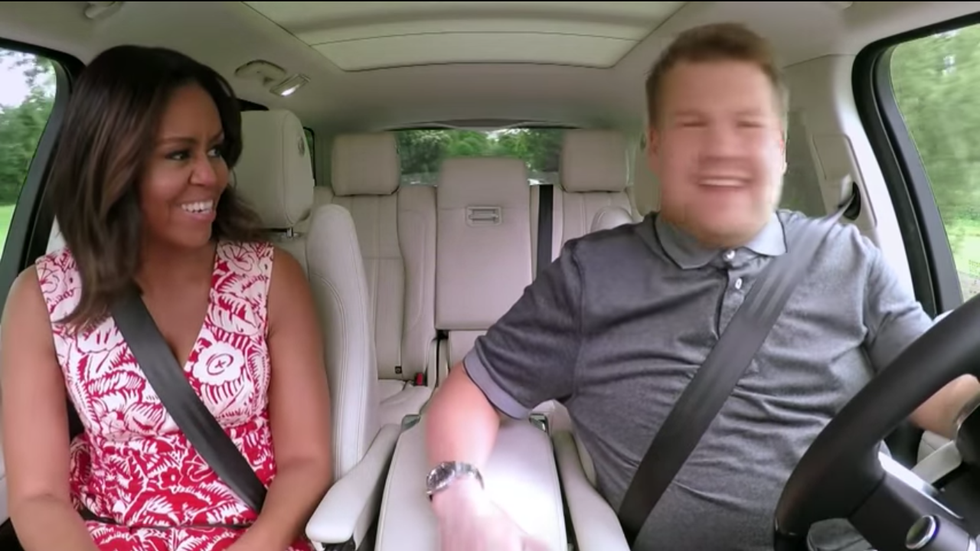 James Corden's "Carpool Karaoke" has become a staple of his Late, Late Show, drawing the likes of Stevie Wonder, Adele, and a fully nude Red Hot Chili Peppers.
But even for Corden, used to carting around Hollywood royalty, Michelle Obama is a catch: The First Lady noted in her appearance on Late, Late yesterday that it was the first time she had been in the front seat of a car in seven and a half years — call it one huge downside of constant Secret Service chaffering.
And, not for nothing: The First Lady can rock.
Photo and video: CBS.